ACMC poll support clear mandate for Muslim IDPs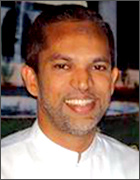 The election of six Muslim councillors - four to the Jaffna MC and two to the Vavuniya UC - from government's ally, the All Ceylon Muslim Congress (ACMC) at the recent Local Government polls was a clear mandate of Muslim IDPs for their early resettlement, said Eastern PC Minister M.L.A.M. Hisbullah who is national organiser of the ACMC led by Minister Rishard Bathuideen.
They were driven away en-masse overnight by LTTE terrorists from their homes in Jaffna, Mannar and other areas of the Wanni in 1990 depriving them of their homes, lands and all properties.
At the August 08 polls, a bulk of them voted at IDP polling centres established near their refugee camps or welfare centres in Puttalam, Anuradhapura, Kurunegala, Gampaha and Kalutara, the PC Minister said.
The Government has initiated all measures to resettle them in their original places of residence and to extend to them all relief and rehabilitation assistance under the 180 day 'Uthuru Vasanthya' programme, he said.