Sunburnt Home - an Australian-Sri Lankan novel
Chapter 23: An email from Canada
Jayadeva read the email sent by Sunitha for the fourth time. It was her second email since she left home three weeks ago.
dear amma & thatha,
hi... do you now know why i dont write you long emails and stuff? Because everything i have to say, i say it when i talk to you on the phone!! I write to mulli pretty long letters, as i know he misses me. i am sure you miss me too, but you are adults and mulli is just 13 years old!
i'm sorry i havnt written you you. i have only written one email since last sunday and that was to mulli.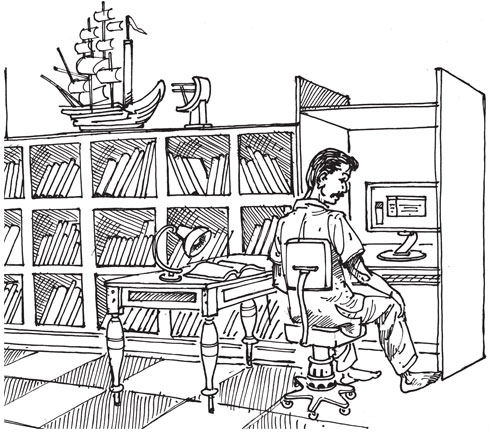 monday-wednesday i was out in the Canadian wilderness watching the leaves turn red, and thursday i had so much homework i couldnt even go to the computer room, and a test at lunchtime which i missed. on friday a had a test at lunch again and then i came to bridget's house on friday after noon and did homework for about 2 hours and wrote
the email to mulli. do u accept my apology? (and the evidence backing up my case?)
dad, as a responsible consultant you should know it is illegal to go into other people's email!!! that last message i got from mulli can't be from him, as he never puts line spaces between the sentances!!! ;) and it was waaaaaaay too caring to be from him!!!
he always writes stuff like "did you know that the dockers are really crap and great eagle lost blast week against bombers etc?" and the only thing he says is "call us and email us and all that"!! he has to be a big strong man, after all!! :)
Mum;s Chuti nanda never replied to me when i sent her an email, so could you please re-send her address? podi mamma is coming tomorrow!!! they just called here and said they were in niagara falls!!!!!!!!!!! we don't know where they are going to stay or anything, but we will figure it out!
i am really sleepy and we are doing a school fun run thing tomorrow morning,
but i will keep writing.
today i went to bridget s friend's birthday party, which was set up as a murder-mystery game. there were 8 people and we were all acted a character each and we had to figure out who killed this person who was pushed off the balcony. it was really really fun!
i went shopping and got my shoes. they were $50 but then i had to buy in-soles for $13, and i had to add tax to it so it was something like $72... i think that when we leave we can get the tax returned to us at the airport. i have kept all my receipts. what else should i say... oh, i have all my cd's with me here.
My roommate has a stereo, and it's good that i have them because i have to fix up my tape that i made as it was taped over, as usually happens to all my stuff, but it suck.
i have 4 phone numbers for uncle ragu, dad's old friend in toronto and i will call them tomorrow afternoon, probably when podi mamma & all are here. i have to be back at the boarding house by 9 pm.
please dont get mad at me when i only email you twice a week, when i talk to you sometime twice a week as well!
My dear friends, sarah, sally, annabel, amy and EVERYONE else in perth hasn't heard from me in weeks! i actually HAVE to do school work here, and there is a rule that during study (7-9pm every weekday) i can do email, then after that i have a shower and am asleep before 10pm!!!
lunch time is only 30mins long and it takes about 10 mins in the line to get lunch in the first place! i have spare periods 3 times a week, and i ALWAYS write to all of you then, but i missed ALL of them this week because of camp!!!
i hope this is long enough for you. it is almost 11:30 here and i am really tired.
please dont hate me. i love you. and it makes me really upset when i don't know if you love me back.
i have a play tonight (i'm in it!) so will you try and call me friday
night (ie friday morning here) at 7:30am i have to go to class ...
luv, du
A feeling mixed with sadness and happiness rushed through his veins having read Sunitha's email for the third or fourth time. He was wondering why Sunitha always write her emails in lower case, and sometimes ignoring even the basic grammar. He was also surprised that Malini's younger sister who lived in New Jersey had been in touch with Sunitha and their scheduled visit to see her.
Until he read the email, he was unaware of their visit to Sunitha's school. Malini never mentioned that she had asked her sister and brother-in-law to visit Sunitha in Toronto. But he was happy that someone would be visiting her. He was unsure whether his old university mate, Ragu and his wife would visit Sunitha.
--I will give a call to Nangi in a few days to find out how things are with Duwa
Having gazed at the computer for a long time and re-reading Sunitha's letter, he thought of writing a poem about his daughter's move and the freedom she had earned like a bird experiencing a new place outside its cage.
The poem he scribbled was vague and disjointed. He thought of translating the Sinhala poem and sending it to Sunitha, just to share his feelings, affection, and concerns about her life away from home.
TO OUR DAUGHTER WHO IS ON THE MOVE
You write from Toronto, a strange country to me,
Now we may have to call it Ondaatje's country!
Why is that your emails are vague and hazy?
"I got the message you left last night, I was at ice hockey with my friend.
The Leafs won 4-0!"
What to me is ice hockey? Who to me are Leafs?
For me leaves are for falling, like life; like your fondness for us.
"I kept trying to call last night, but my phone card isn't working..."
You write.
A fine explanation ... you know about reverse charge calls
If you can't use your card, or don't want to waste your money
(To which Amma keeps adding, like stones into a bottomless pit)
On such a luxury.
She sends you a good share of the salary she earns
By putting her fingers into every human orifice;
A woman GP's daily life in Australia!
Her dream of paediatrics died.
It's a difficult task even for a white woman here,
Where everybody talks about a "Fair Go".
No wonder she wants to sell houses instead!
You too want to do something else,
More meaningful and creative work.
You used to say you'd be a criminal lawyer.
What are your plans now? Why don't you let us know?
"i have a play tonight (i'm in it!) so will you try and call me friday
night (ie friday morning here) at 7:30am i have to go to class ...
luv, du"
That's the end of another 'long e-mail'
That you promise every time
We talk on the phone.
I'm glad you have drama tonight.
We have drama everyday -
No, every second - thinking of you.
I can't write poems about ice hockey players.
I can't advise you, because I worry too much!
The 'Sri-Lankanness' in me, you once said.
Yes, I suppose, you were right.
We all began with Lion's blood, descendants of 'Sinhabahu'
Who began the myth which divided the country.
It's the reason why we came here, to protect you
From the bloody civil war in Sri Lanka.
Events that made Ragu leaves his Sri Lankan dream home
And run to Toronto to start again - my friend alone,
Like we were here, without friends or relatives,
And not knowing even the names of the trees.
I would like to be the Lion
Protecting you in my cave in Sri Lanka!
You would bring me hot ginger tea
And Amma would be the surgeon she couldn't be.
I hope you will call us one day, after the drama is over,
I hope the Triple Gem would protect you.
Cant' you remember that we recited gatha together at the Temple in Perth
When you were small -
When we came to the most isolated city in the world,
Where we still have no friends or relatives.
(To be continued)
For feedback and readers' response: [email protected]
Disclaimer: This is a work of fiction. Names, places, characters and incidents either are products of the author's imagination or are used fictitiously.