Royal College English DramSoc presents Jack and Beanstalk
Continuing in its grand tradition of excellence in theatre and the dramatic art, the Royal College English Drama Society presents, Jack and the SOY Beanstalk, a modern take on the age-old classic which replaces the old demons with current culprits who exploit people and resources for short-term gain - leaving nothing for future generations.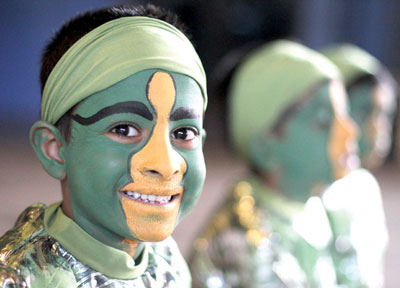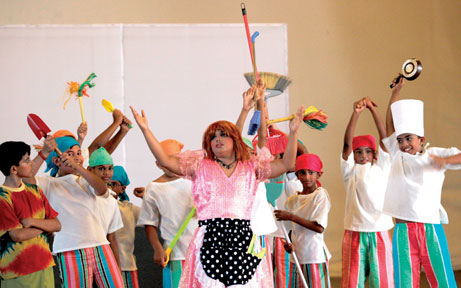 Adapted to suit a Sri Lankan setting, this energetic and vibrant musical is interlaced with a valuable message of sustainability apt for today's society. It aims to fascinate audiences of all ages with giant puppets, shadow puppets and larger-than-life visual elements inspired by daily sights and sounds from our own lives.
The uniqueness of the production lies in the fact that it is narrated by a cast of over 100 young Royalists and is the first ever production performed by an entirely junior cast.
The novel production has been initiated by Royal College Deputy Principal (Primary School) and Head of the English DramSoc Mrs. Lakshmi Attygalle. The musical is directed by Sulochana Dissanayake, assisted by Themal Ellawala. Vocal direction is by Nicole Liyanage and choreography is by Wendy Perera.
Jack and the Beanstalk is a classic, a children's tale known to all about a little adventurous boy who trades his family cow for a pocket full of magic beans and enters a giant's world by climbing the beanstalk. Today we are in the 21st century and Jack is a struggling kid in a capitalist world - oil prices have sky rocketed, it's impossible to match wages against living costs and Jack must use his wits to find ways to live sustainably. Giant multi-nationals are controlling the world's economy and they are only concerned about one thing is the bottom line.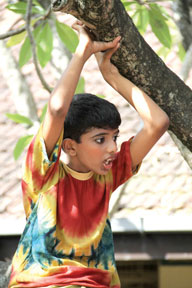 "Jack and the SOY Beanstalk" comes alive at the Navarangahala on May 26 and 27 at 7.30 p.m.