A frightening dream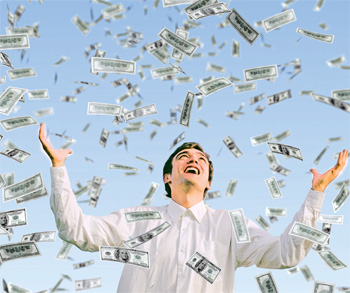 It was a windfall. I was thrilled to bag the first prize in a lucky draw. It was a free holiday and travel to Disneyland. I boarded a jumbo jet. Immediately it soared high in the sky. But my joy was short-lived. It kept on going higher and higher. I was frightened. While flying, it crashed into a satellite and broke into pieces. I began to fall.
Suddenly I saw a huge bird as big as a helicopter. I caught his wings. After some time, the bird landed on a ship. I got on the deck. I was thinking that my life had been saved. But it was not so. Suddenly, there was a big blast and the ship broke into pieces. I tried to save my life by holding on to a wooden plank and started swimming. It was on an unending sea, which was full of sharks and whales.
I was frightened and started shouting "mummy, mummy." As soon as my mother heard my call, she woke me up and asked me what had happened. I was happy to find that it was only a 'frightening dream.'
---
Winner: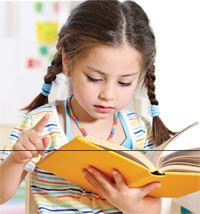 How reading has helped me
"Reading maketh a full man." Reading helps a man to improve his skills. Reading helps a man or woman to write essays and improve their language. Do you know how reading has improved my knowledge? Reading has improved my knowledge immensely. In class it has improved my writing skills. I include new words in my essays.
Rather than writing, it has also helped me in my language, spoken and written.
I speak coherently to my friends. Reading has helped me in numerous ways. I have improved my vocabulary by reading. I am now a shining star in my school.
I think reading helps a person to succeed.
---
Winner:
The importance of reading newspapers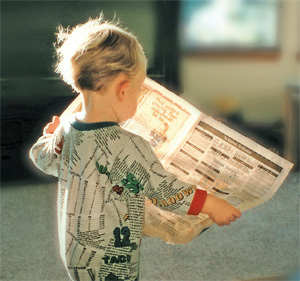 "Reading maketh a full man". We have heard this statement over and over again. Reading is essential for everyone.
There are many types of reading material in the world. They are books, newspapers, magazines, novels and legends. I am writing about the importance of reading newspapers.
Newspapers are one mode of communication. Some people read newspapers as a hobby. We can read newspapers in our leisure time. Newspapers are available in bookshops and grocery stores. We have to spend some money to buy newspapers.
There are many newspapers. They are Dinamina, Divaina, Silumina, Lankadeepa and Lakbima. These are Sinhala newspapers. The Daily News, Daily Mirror and The Island are English newspapers. Thinakaran, Dinapathi, Weerakesari and Sudaroli are Tamil dailies.
Newspapers are published daily or weekly. For children, we have a lot of newspapers. They are Wijaya, Mihira, Chathura, Sathara, Sithmina, Widunana and Lakvidu. A newspaper consists of local news, foreign news, obituary notices, sports diary, employment opportunities and articles. Sometimes humorous stories are also in the newspaper.
Today people are busy. They think that they have no time to read newspapers. But they can read newspapers while going by train or on the buses. I think the newspapers are important for us.
Newspapers educate people and give information about the world. I think, we should read newspapers to know about the world.
We can buy educational newspapers, to develop our knowledge. By reading newspapers we reap many advantages.
---
Winner: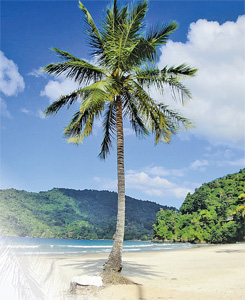 The coconut tree
The coconut tree belongs to the palmyrah family. It doesn't have a tap root but a fibrous root system.
The plant grows from the fruit. You find water in the coconut and then the coconut layer, the shell and the husk.
The plant grows when it falls from the tree and when the water in the coconut is absorbed to the coconut layer, the plant begins to grow.
The shell protects the plant. The plant gets air from the three holes of the coconut shell. From these holes, some coconut fibre is connected to the tail of the husk then it gets air after sometime. The plant comes out of the coconut and then the roots and it get rooted on the soil.
The lifespan of a coconut tree is about 100 years. The most suitable weather conditions for the growth of the coconut tree is in Colombo, Kurunegala and Chilaw which is know as the coconut triangle. The Coconut Research Institute is in Lunuwila.
Coconut is exported. There are many advantages of the coconut tree. We get coconut milk for cooking, dessicated coconut is used to make food items such as biscuits,sweets, toddy and vinegar. We use the shell to make ornaments and coal. We use the husk and take the coconut fibre to make ropes, brooms, brushes and for manure.
The cadjan is used to make roofs. The trunk is used to make furniture and rafters.
The coconut tree is like a Kapruka which is a gift to the world.
---
Winner:
Friends are helpful

A true friend has many good qualities such as kindness, helping others, keeping secrets, honesty and protecting others from falling into trouble. But it is difficult to find a good friend. Therefore, friendships break.
Friends should be kind and help others when they are in trouble. They should never divulge a secret. We tell our secrets to friends thinking that they will help us and protect our secrets. True friends are honest, they tell the truth.
An honest friend is always true, she doesn't act differently in every situation. True friends always protect us from trouble.
For example, we can lend money when they have problems. When a friend is in trouble we can help her.
It is difficult to find good friends because many friends do not have good qualities. They don't help when in trouble and don't keep secrets. Some friends expect help in return.
We should find a friend who has good qualities. We should learn from friends.
We should study a person for a long time and then build our friendship with her.
---
My class teacher
I respect all teachers. Of them my class teacher Dammika Priyadarshani is special. She always comes neatly and beautifully dressed to school. My class teacher is regular and punctual. Once in a blue moon she takes leave. She is strict with the pupils but at the same time she is a kind- hearted person. She gets the students to study for her teaching is effective.
We enjoy her lessons. She raises questions and makes us to think. The weak children are her favourites. She applauds her pupils when they do something good. She knows that children do not like criticism but affection and assistance. She has a lot of regard for poor parents.
She frankly discusses the weak points of children and never snubs parents. She is a favourite among the children in school. I feel proud that I am a student of her class.
---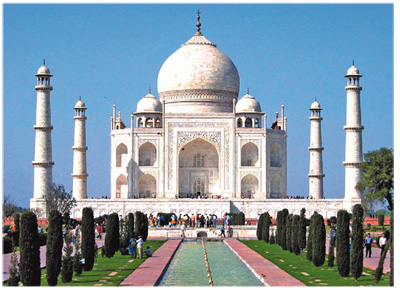 The Taj Mahal
The dynasty which Babar founded in India was called the 'Mughals.' Babar's grandson, Akbar, accomplished the task of building a strong administration.
Akbar's reign gave religious freedom to all. The foundation of his empire lay in people's goodwill and earned him the title of 'Akbar, the Great' but his grandson was known as 'Shah Jahan' who was known for his grand architectural structure. He is famous for the world renowned Taj Mahal which he built in memory of his wife, Mumtaz Mahal.
The construction of the Taj Mahal took 22 years and a huge amount of money was spent on it. Today it is considered one of the wonders of the world. It is made of pure white marble and inlaid with precious stones.
---
My hobby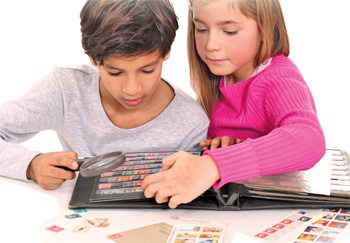 We should spend our leisure time fruitfully by doing various kinds of activities.
I have many hobbies to do in my leisure such as collecting stamps, gardening, playing badminton and reading books. My favourite hobby is collecting stamps. I have more than 1,000 stamps. I have pasted stamps in four albums. I share stamps with my friends. Collecting stamps is a popular and important hobby. We can improve our knowledge about countries by collecting stamps. If we do a fruitful activity in our leisure time we will be successful.