Budget lacks medium and long-term policy direction for investors, say economists:
Interim budget, a mixed bag of benefits
The public have hailed the interim budget as it has a bonanza for government servants and consumers but economists said that there is no policy direction for the economy for the medium and long term.
Dr. Sirimal Abeyrathne of the Department of Economics of the University of Colombo said that the interim budget had addressed the urgent concerns and focused on the cost of living and financial concerns such as revenue, expenditure and wastage in government institutions. Surprisingly, the budget lacks a medium and long-term policy direction for investors, he said.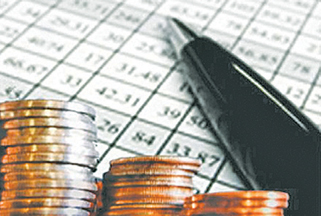 Dr. Abeyrathne said the surprising thing in the budget is introduction of outdated policies of price administration and import substitution. It is surprising because these policies are being introduced by a UNP government which is considered as investor and market friendly.
Administrated prices for the tea, rubber and the paddy sector is not practical and the market driven system in tea and rubber sector function without issue. Price reduction of consumer goods by reducing taxes is possible but price administration by setting a minimum price will not work. We have a long history of failure in this price administration policies, he said. Economic analyst Lloyd Yapa said that policy direction cannot be expected in this interim budget but we can expect it in the next budget.
Opposition political parties said that the popular relief packages proposed by the Budget merely target the upcoming general election. Analysts said that it is partly true that the budget consists of popular welfare proposals that can be considered as targeting the election.
The major problem is how does the government finance these huge additional expenses in the backdrop of government tax revenue being insufficient for debt servicing. It is inevitable that the Government will have to further borrow from domestic and foreign sources.
On the other hand, the budget has addressed the issues that ordinary people faced over the past eight to nine years.
During the Mahinda Rajapaksa period every budget gave prominence to the business community and investors. Budget proposals were prepared in consultation with business chambers but attention was not paid to the voice of trade unions and other stakeholders. As a result at every year in the post budget discussions business leaders and business chambers hailed the budget proposals while working class and consumers hacked them.
During this period, the business community protected their uncompetitive businesses using archaic policies of import substitution and this is the reason for them to hail the budget proposals in the past, analysts said. These relief measures will have multiple impacts. Firstly it will increase government expenditure by many fold and will further widen the budget deficit which will create many negative impacts. The increase in public servants salary, price slash of consumer durables will also boost the domestic demand and positively impact to the GDP growth, they added.