No re-grouping on British soil:
Britain appeals against EU de-proscription of LTTE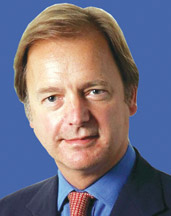 Britain has appealed against the de-proscription of the LTTE in the EU, the visiting British Minister of State for Foreign and Commonwealth Office Hugo Swire said.
Due to the appeal, the LTTE still remains a proscribed organisation in the EU, he said and added that the UK supports the belief that the LTTE should not be permitted to clear its name from the list of terrorists.
The LTTE was first proscribed in the EU in 2006, months after the assassination of former Foreign Minster Lakshman Kadirgamar by an LTTE sniper.
In October last year, the EU Court of Justice annulled the LTTE ban on procedural grounds, saying that a proper procedure was not followed in continuing the ban. The action would have unfreezed LTTE assets within the EU and removed its designation as a terrorist organisation, if not for the appeal.
Swire who was in Sri Lanka from January 28 to 30, said that some of the organisations the previous (Sri Lankan) government banned as LTTE fronts should not be treated that way.
"We have a big Tamil community in the United Kingdom. The vast majority of them are peaceful businessmen and women," he said and assured that the LTTE would not be permitted to regroup on British soil.
"If you can show me evidence that there has been fund-raising by groups in the UK and the money has been coming back here to do bad things, that evidence can be presented to the British police for immediate action, he said.