Water Board refutes rumours :
Water supply uninterrupted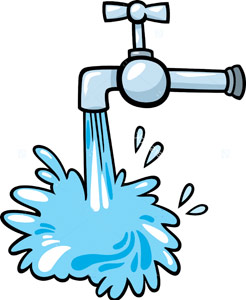 The public will continue to have an uninterrupted water supply despite the current inclement weather, Chairman, National Water Supplies & Drainage Board (NWSDB), K.A. Ansar told the Sunday Observer.
This assurance comes hot on the heels of mounting fears that continuous rains could disrupt the water supply in the event of the main supply line at Ambatale going under water.
Allaying such fears and refuting rumours , he said, " There was a talk that the water supply had broken down during the recent floods and many people were unable to have access to safe drinking water. There were also rumours that our main plant at Ambatale could be submerged if the water level rose by another three feet, which could result in the Kelani Ganga overflowing. The Kelani Ganga is at safe levels. They were all false rumours and far from the truth. The Ambatale Plant gave a continuous supply of water to all the lines it fed, throughout the country. If we received information of any breakdown in the supply, anywhere, we immediately sent bowsers of treated water. He said, water use had tripled after the floods,with most displaced persons returning to their homes." We have made arrangements to provide bowsers if people need more water to clean their houses", he added.
Asked if the water at the bottom of the river had become muddied during the peak of the rains, he said there was a treatment plant sited at Ambatale itself . "All the water we distribute is treated before and after treatment, prior to distribution to the public. We do around 18 to 20 different tests which are of international standard, to evaluate the quality of the water. So I can assure you the water is safe", he said.
Senior Engineering Assistant NWSDB, Asoka de Silva, speaking from Ambatale told the Sunday Observer that only the intake area which contained a motor that pumped the water, had been submerged." The turbidity (muddiness) of the water increases up to 500 Ntu (Nephelomepric turbidity unit) during heavy rains and reduces when the rains subside. Once treated, the turbidity in water reduces to the minimum", he explained.
Refuting rumours of the Plant being submerged, he said, " The plant was never in danger at any point." Reiterating his Chairman's words, he said, " We have a quality lab underground with sophisticated instruments to test the water quality before and after treatment. Testing is done every day, especially now, as rivers can be contaminated with debris, and treated with chemicals including chlorine".
Meanwhile, the Water Board on Monday, initiated a program on the instructions of Minister Rauf Hakeen, to educate and assist the public on how they should clean their wells and houses affected by the floods. "We have already deployed 350 employees of the Board for this task starting with schools , public buildings and hospitals, in different parts of the country", Ansar said.