Happiness brings success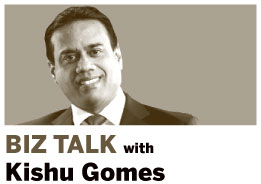 In the modern day, we are all busy bees and live a pretty complicated life. That's a popular statement, isn't it? Although most of us have plenty to manage in our day-to-day lives- job, finances, studies, family, friendships, exercise, sleep, you name it - they all seem important, but there are really only a few things we truly have control over.
You can change your life by identifying these variables and learning how to master them. Happiness and success have a lot to do with each other. In fact, greater happiness has been found to lead to greater success. Both can be achieved with some simple and straightforward habit hacking or making small tweaks to your routine which, little by little, adds up to major changes in how you approach your life for a positive change.
We make thousands of little decisions all the time, and the result of each one is either net positive, net negative, or neutral. The more net positive decisions we can make, the better it is.
Net negative decisions take more out of you than they give, interfering with your energy levels, sapping your motivation, and clouding your focus leading to waste. While the healthier choice may seem harder, it pays off bigger. And you'll be surprised by just how easy these choices can be when you make the effort.
By learning how to master the things that are within your control, you will begin to make more net positive decisions, fewer net negative ones, and find that empowering, positive behaviour become second nature. Let go of all the stuff you can't control and start using your time to master what you can control. Before you know it, you'll be living your best life ever!
Don't criticize yourself
We have a natural tendency to question our abilities and the rate of success achieved. This may be due to the high level of optimism to achieve greater heights in life or in our career. We naturally underrate our own abilities but we all know that; success grows success and success begins in the mind.
We have a voice in our heads. That voice can often be critical and get in the way of our happiness and success.
Have you ever counted the number of times you engage in negative self-talk each day. It may surprise you how often you criticize yourself - and you compare and conclude that you are a failure, totally ignoring the successes you have had.
If you can learn to recognize this inner voice and replace it with inspiring statements, your attitude will begin to change and the sense of winning will get into your head.
Try talking to yourself with compassion and confidence. Tell yourself why you are good not the other way around.
If you can practice being grateful on a daily basis, your happiness and productivity will increase. Cultivating gratitude trains us to focus on hope, to remain inspired, and to be optimistic, lending us the courage and resilience to persevere in the face of setbacks.
Visualize
Whatever it is you most want to be doing, you must be able to see yourself doing it. For most of us, the work we do while procrastinating is probably the work we should be doing for the rest of our lives.
Practice visualizing this concept with your eyes closed for a few seconds before every task you perform - be it big or small. Keep imagining this for yourself to increase the likelihood of these visions becoming a reality. Images can do wonders for you - you can engage yourself with them - it motivates you with strong inner feelings.
You have to believe that you already have everything you need to be successful. Remember: You don't need money to try out an idea. In the modern era we live in today, there are plenty of free and low-cost ways to get started with all kinds of projects - social media, blogging, smartphone apps, or fundraising sites.
And when it comes to having the courage and can-do spirit to get going, well, that's something you already have in spades.
Talk about what you do everywhere you go. You won't believe the people you stumble upon who are willing to help. Whatever pain you're healing or problem you're solving or project you're launching, share your knowledge and experiences with everyone who can benefit from them.
When you help as many people as you can, those people will connect you to all kinds of resources - everything you need to get started. Simply let it happen, and smile as often as possible.