A needed Remembrance and some non-sense talk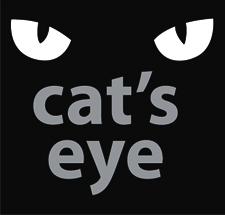 On August 8, 1992, Lt. Gen Denzil Kobbekaduwa was killed in Arali, Jaffna. Except for one letter to the editor in a daily newspaper by Ranjith Soysa on the death anniversary, there was no public mention of the devastating assassination: Devastating to his family, the country and the public, including Tamils in the North who honoured and respected him. He was a man of such integrity, bravery and national mindedness. A true Lion of Trinity College, Kandy.
This cat remembers the stunned silence that ensued at a neighbour's dinner when the news came through.
The party fell silent. That was a time when President Premadasa ruled with an iron fist and people were afraid to even speak in public places. Common talk was that he brooked no rivals, real or imagined. And people floated Denzil Kobbekaduwa's name as a likely contender for the post of president.
People who knew the Lt. General said it was total nonsense that he would enter politics but rumours have a way of moving faster than truth.
So the question that surfaced after the shock of hearing of his death was: Did the LTTE assassinate him or was it another hand with a more sinister reason?
Suspicion was even thrown at a next-in-command in the armed forces. Was it a landmine that blew up the Land Rover in which he, Brig.Vijaya Wimalaratne and several other military personnel travelled or were explosives tied to the underside of this particular vehicle?
We bowed our heads at the memorial to Lt. General Denzil Kobbekaduwa and the others who died with him 22 years ago, when a couple of friends and this feline visited Jaffna a year ago. We placed our palms together and yes, shed a silent tear at the stark white memorial built in 2004.
A memorial had been built by the army in 1994 but that was destroyed by the LTTE. Near the memorial lies the rusting remains of a vehicle used by US investigators, summoned to determine whether it was a landmine that destroyed the jeep or whether explosives were tied to it.
The former explanation was proven. That in every way was good; malicious surmising had no weight and Lt Gen Kobbekaduwa died a true hero's death.
That incident is of honour and respect to a fallen illustrious son of Lanka. This cat's next comments are of the stupid crassness of people of the present who live free in a country saved at such great cost from a vicious group of terrorists that were bent on dividing the country and exterminating as many Sinhalese and Muslim people as possible. They would have been vanquished at Vadamarachchi by this very same military hero, Kobbekaduwa, in 1987 if not for the intervention of India.
An ant of a complaint
Recently a one paragraph news item said that the General Secretary of the Bodu Bala Sena formed in 2012, Ven. Galagoda-aththe Gnanasara complained that Buddhism was incorrectly depicted in the Sinhala film Ho Gaana Pokuna (The Singing Pond).
Produced in 2014, it was billed a 'children's musical drama'. It won many awards: Teachers' Choice at the 31st Chicago International Children's Film Festival; Best First Film at Lucas International Children's Film Festival; City of Zin award at Shanghai International Film Festival.
This cat was completely enthralled by the film: its endearing story of village children being taken by a recently passed out graduate teacher, on a field trip to the sea, aided by most in the village. It was believable; depicted loads of humaneness, topicality and was educative entertainment for both children and adults.
There were also subtle glimpses of the quaint: the teacher climbing up a tree when she wanted to phone her boyfriend for clearer listening; the wife of the bus owner feigning being possessed by a devil (not so subtle) to get him to consent to the bus being driven and the driver succumbing to diarrhoea after too much alcoholic drink and 'bites'. There were many messages too, like recent graduates, who, without striking should take any job offered to them.
And this trouble-stoking man in robes criticizes, nay castigates the film as giving an incorrect interpretation to a minor sutta as quoted by a child in the film. Is he a correct Buddhist?
Being severely sidelined, he wanted to make his presence felt: hence the criticism of the film. The supposed mis-quoting of a sutta is not the end of the world.
Geetha's faux pas
According to this actress plus beautician turned Parliamentarian and now in the forefront of the Jt Op, 20 million paraded in the recent infamous paada yaatra. So babes in arms paraded as did the old and infirm who constitute at least 10% of the population of the island of a little over 20 million.
OK, admit you were ignorant or even lie, that it was a slip of the tongue and no fault of the brain (as this cat and her friends were wont to chant as children).
No, none of that for m'lady. She admits sulu veradeemak and then launches into an attack on those who said the crowd was in the hundreds or at the most a thousand.
This feline justifiably does not actually fault Geetha Kumarasinghe though she (the feline) was in spasms of giggles while watching TV news and the fading lovely on the screen.
She faulted the idiot voters who sent her to Parliament. Like she did deride severely the voters of Gampaha who in the previous general election gave more preferential votes to that Pabha girl than to statesman Karu Jayasuriya.
Pabha was a teledrama star who shot to fame and was catapulted to Parliament.
Asked about the 18th Amendment, to vote for which she crossed over to Mahinda R's party from the UNP, she giggled coyly and said: Aney don't ask me about politics!
There was another beaut, a mite more sophisticated, who co-habited with a politician whose lawyer later claimed half his head was blown away. She came forward for a Galle Pradeshiya Sabha election and her reason for presenting herself: Namal aiya quiwa hinda (Because Namal Aiya asked me to). Mercifully she is away in the States, happily (we hope) and prosperously married.
Such are some of our women politicians. Thank heavens we have women of the calibre of Thalata Atukorale, Chandrani Bandara Jayasinghe and Rosy Senanayake in or out of Parliament but in politics!
- Menika