Zahira College - 125 Years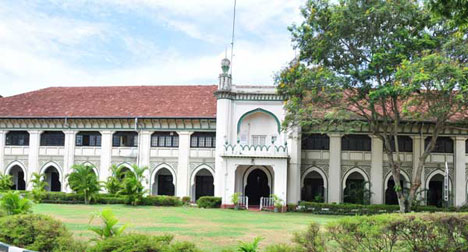 Zahira College will celebrate its 125th anniversary during 2016-2017. Several events have been planned by the Old Boys' Association and Zahira College to celebrate this historic year.
Zahira College is one of the leading educational institutions in the country. It was established on August 21, 1892 by the late A.M. Wapichche Marikkar ably supported by the late M.C. Siddi Lebbe, I.L.M. Abdul Azeez and Ahamed Orabi Pasha.
Having started with 55 students the school has over the years increased the student population to 5,500 studying in all three media as it stands today. It has produced many distinguished personalities in varied fields and is proud of this legacy. The College is situated in sprawling acres of land belonging to the Maradana Mosque in the heart of Colombo City.
It started as Madradathus Zahira by the Muslim Educational Society after a couple of years, it was registered as a grant-in-aid school and had its first school building-the Orabi Pasha Building. Over the years steady progress was made and in 1911 became a fully- fledged secondary school with the appointment of the first principal. From this point the College made headway with the introduction of co-curricular and extra curricular activities.
Crescent Lights 2016 exhibition and fun fair
An education exhibition and fun fair will be held at the College premises on September 2,3,4. Innovations will be given pride of place at the exhibition. Other institutions are invited to exhibit activities of educational value, beneficial to students. The corporate and business sector will also be invited to exhibit products and also offer them at reasonable prices. A kiddies corner and other related activities for adults and children including fun games and cultural presentations, humour events and stunts are also on the cards.