Coming to terms with your emotions
What do you think about 'emotions'? Can you find a person who has not been emotional in his or her life? I doubt so. But, many of us do not like to pour our emotions out.
Especially, men think being emotional is a weak point in his character.
"My Boss always says try not to be so emotional.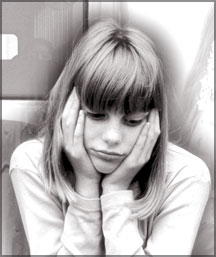 'Be rational' is the common word he would use whenever I put "a HR case" (Human Resources) to him," says Achini, Human Resources Manager in a private company. "But, I think, 'emotions' is a gift of human beings.
Some say animals can also become emotional. That's why a dog wags its tail when it is pleased," she says.
"Being emotional is better than being shrewd," believes Danushi. "A person who is full of emotions is a blessing, only if she or he could use it for the benefit of others.
If you can render a listening ear when others are upset that would be the greatest help of the hour for him or her, as the very next step of being emotional would be the state of 'deep depression'. People become get angry and then develop it to a worse situation like destroying others' property or taking up somebody's life, or committing suicide.
So, if you can listen to the pain of one's heart, you should reward your ownself for saving one's life on many facets," she continues.
Especially when it comes to love affairs, people tend to become emotional. This may differ from the parental love and an emotional feelings you get towards your friend, relative, colleague, a stranger or an under privileged person. Some do show emotions, but some don't.
Emotions can be manifested in several ways. Some would make oneself into a cocoon while some would show aggressiveness. Some use 'emotions' to get their work done. Since it is the most effective and unique 'quality' of human beings 'emotions' rotate within all of us.
Human intuition about another human being gauges a significant percentage of accurate facts. So, however much you try to hide your feelings (emotions), others tend to sense it.
Some ignore and pass a 'can't be bothered' attitude towards others' emotional status while some uses this for their own benefit. A few could really stretch a hand to another person to help him or her to get dispelled from such a condition.
'Can be trusted' plays a vital role when disclosing oneself to another person. 'Should be able to guard your tongue' and 'should be able to keep secrets' are the other two facts one should keep in mind before you choose a person to pour out your inner feelings. And also vise versa.
Tap on your ownself and ask your conscience whether you are 'suitable enough' to help others in their emotions and then to discuss their secrets.
This is because maintaining one's privacy is the most important fact in this matter. Also there's no need to be capable of finding solutions for others' emotional problems, but at least turning a listening ear would give great space for such persons. Right communication plays a vital role in this sense.
"I used to help others emotionally. But, sometimes I've felt that I too get involved in their situations and then it become a burden to me though I have not that many problems in my own life.
I'm still continuing to help others, but try to swing away the feelings as soon as possible before they start troubling me. But, it's hard as when you discuss some emotional problem with somebody you tend to get yourself also into it automatically.
Well, I don't mind as I think I'm rendering a service to society," says Kumari who works as an unofficial Counsellor.
"Ah! why do you want to ask for problems while you are ok?" asks Jagath. True! but how can you guarantee that you would be completely 'emotion-proof' (like water- proof)? I doubt so. "But be careful when handling emotions of the opposite sex as that could put him/her and you into greater trouble," laughs Neranjan.
Emotions! I would say a gift to mankind. Blessing from God? Or?