Fouzul Hameed's FH Studio Collection to be launched shortly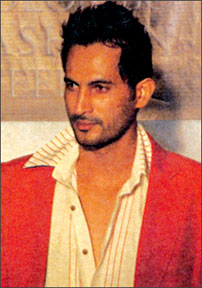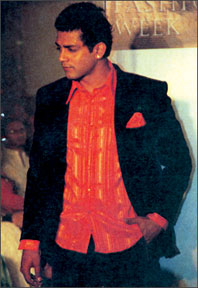 FH Studio Collection, the most exclusive and most innovative designer collection by Men's Fashion consultant and Managing Director of Sri Lanka Men's-wear specialist Hameedia, Fouzul Hameed, which was well received at the previously held Colombo Fashion Week, will be formally launched shortly.
"FH is for the man who wants to be modern and elegant. FH Studio Collection is high fashion but is also 'wearable' in Sri Lanka without being perceived as overdressed," Fouzul Hameed stated commenting on his latest fashion creation.
"At present, though a formal launch has not taken place, we have displayed a few creations which come under the FH Studio Collection in our flagship store in Wellawatte. The comments and queries from those who have seen these samples have been very encouraging," he added.
The FH Studio collection, which was applauded by local as well as foreign designers at the previously held Colombo Fashion Week, consists of several segments. The "Work and Rock" segment comprises modern work-wear for the summertime.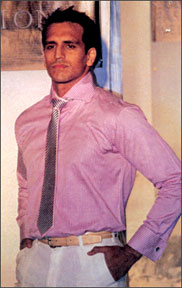 Garments made of comfortable and lightweight, yet classy and modern fabrics such as linen come under the "Relaxed Elegance" segment. This segment too is very much suited for summertime and tropical weather conditions. Eveningwear and partywear made of vibrant, textured fabrics belong to the "Celebration - Night & Day" segment.
"Fouzul's new FH Studio Collection was very fresh, it was in line with international men's-wear trends, it was sharp, slick and finished beautifully. It was targeted at exposed Sri Lankan consumers.
The FH Studio Collection was a nice surprise from Hameedia. I think Fouzul is a talented men's-wear designer and we need to expect more from him in the future", the founder of the Colombo Fashion Week, Ajai Singh stated, commenting on the pre-launch FH creations displayed at Colombo Fashion Week.
In the past Fouzul Hameed has pioneered the innovation of the Envoy, Le Bond and Signature brands through his men's fashion store Hameedia. While all three of these brands are very popular in Sri Lanka, Envoy is fast moving in South Asian and European countries as well.