Platform for sharing knowledge and innovation
Expose 2008
Expose 2008, the annual exhibition organized by E-Club will held on December 4, 5, 6 and 7, at the University of Moratuwa. Expose 2008 is bringing together the industrial personnel, thepublic and undergraduates from all over the country in a platform of knowledge sharing and recognition. The exhibition consists of events and competitions aimed at enhancing public awareness and show casing talents of the students of the University.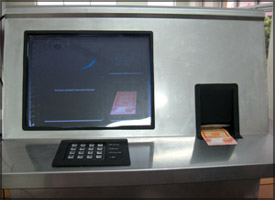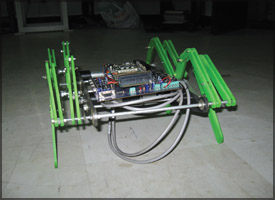 The exhibits include final year projects by students of the Department of Electronic and Telecommunication. The exhibits are widespread in diverse areas of studies such as Robotics, Automation, Radar technology, Nano Technology and Image processing with cutting edge technology. Postgraduate students' projects as well as projects completed by level 2 students and students' individual projects will also display in the exhibition.
One of the interesting features of the exhibition is the knowledge transferring stalls.
The objective of the stalls, where various aspects of Electronic and Telecommunication, is to enlighten the public on the areas of study and to showcase students' innovative ideals. Some of the areas include Evolution of electronics, telecommunications, Nanotechnology, Image Processing and New Gadgets.
'Expose-Techfest iNexus' Robot com
As the international exposing of EXPOSE 2008 festival E-Club organises this legged robot competition in the collaboration with IIT Bombay, largest technical university in Asia-Pacific region. Competition is organized in various countries including Sri Lanka, UAE, Denmark and Singapore. Winners of the Sri Lanka competition will be awarded the prizes of LKR 80,000 worth. They will also be provided air tickets to India to participate in 'iNexus Grand Finale'.
'e Xuni' is an exhibition open for other universities and ' eXmora' is an intra university competition for the selection of best exhibits. In addition, ' eXcshool' is an open school competition where schools from all parts of the country can take part.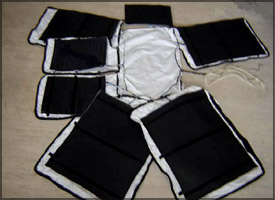 The exhibition also includes special features such as E-Carrier magazine where innovative ideas of students are featured. During the exhibition Dr. Amith Munindrdasa Memorial Fund will be set up to help out needy children and orphans. Dr. Amith was former head of the Department of Electronic and Telecommunication Engineering.
TV and FM radio channel dedicated to the exhibition will broadcast programmes during the exhibition. Workshops and seminars will also be conducted.The Department of Electronics and Telecommunication absorbs hundred undergraduates from a batch and offers Post Graduate Diplomas and Masters Programmes.
It is unique in the sense the Department of Electronics and Telecommunication is the only Department in the university system offering specialization in Electronics and Telecommunication. It is perhaps the most preferred Department among the undergraduates. The Department is also closely associated with software and the allied industry.
The E-Club is the official student representation of the Department of Electronics and Telecommunication Engineering, University of Moratuwa.
The club mainly focuses on creating competent, value added and socially responsible electronic telecommunication engineers for the country.