Today, the Sunday Observer magazine is relaunched as Panorama:
Panorama - The title says it all. Most dictionaries define Panorama as a) a view of a wide area and b) a view, description or study of events and activities. With Panorama, you will enjoy a wider view of our planet and the events that make life in it interesting.
This is our aim. Panorama will be a place where you will gain access to a whole new world of infotainment. There will be the usual, but most importantly, there will be the unusual. There will be the ordinary, but we will focus on the extraordinary. We will highlight common issues, and bring in more uncommon issues to your notice. It is this blend that will take the Sunday Observer Magazine forward.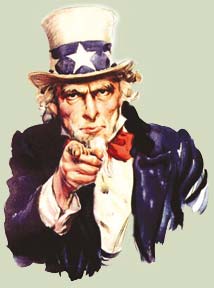 Above all, it is your magazine. It is conceptualized and designed for you, the reader in mind. We welcome your creative ideas, your letters, your comments and your suggestions for improvement. It will be a team effort.
Our journey towards the unusual starts with the use of American English. As far as we know, this is the first time that a mainstream English publication is using American English. Purists need not fear, for the other sections of this paper will still follow British English.
But one has to admit that American English is more logical and easier. Who knows, it might catch on. Give us your views on this step.
In the meantime, enjoy reading what we have on offer for you. Take your pick from motoring, dining, entertainment, new gadgets, offbeat stories, creative writing, interior decor, sports, poetry, books, films, nature, travel and a myriad of other subjects. And please do send us your feedback. While this magazine is primarily aimed at youth, it can be enjoyed by readers of all ages, by everyone in the family.
Panorama will color your world. It will be your passport to a more entertaining and informative Sunday. But with six more days to go until the next Sunday comes along, it will help fill the gap. We hope it will be a point of reference that will spur you to try our suggestions - "why not make that recipe or attend that concert, now that we have read about it in Panorama".
Panorama is all about life - and living it to the full. "Life is a series of collisions with the future; it is not the sum of what we have been, but what we yearn to be." So said Jose Ortegay Gasset http://www.brainyquote.com/quotes/authors/j/jose_ortega_y_gasset.html, the famous Spanish philosopher. Panorama will be your companion as you face the future.