Punchi Thirey
Reveals local horizons:

Punchi Thirae, a star dance show comprising artistes who have portrayed many memorable roles on the mini screen will be held at St. Joseph's College, Maradana, on February 28 at 6.30 p.m. The event, much like the annual Ridee Rae is put together by M.N. Marketing.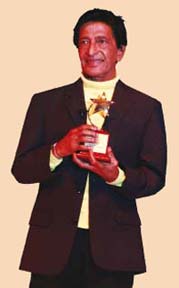 The first Punchi Thirae dance show was held in Dubai. The event received thunderous applause from the audience, both Sri Lankans and foreigners, as they were given a taste of Sri Lankan music and dance. Due to this successful venture the organisers have decided to stage the second Punchi Thirae on local soil.
"We wish to thank Neel de Silva for giving us the opportunity to stage the maiden show abroad. It was not easy to take 50 members comprising artistes and crew abroad, especially considering the economic crisis of the country but his aim was not to earn profit but to give a taste of the best of Sri Lankan art to the audience," said creative director of the event, Chandana Weerabaddhanarachchi.
Speaking at the event, dance director of Punchi Thirae dancing star show, Shan Perera, stated that he had not got an opportunity to make use of his experience of his 19 year stint in the dance field up to that moment.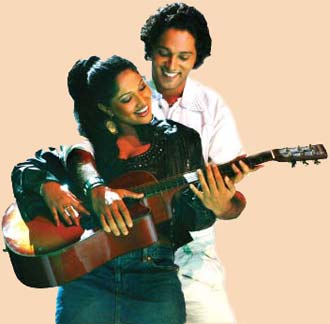 "Only a few individuals like Udayakantha Warnasuriya, Donald Jayantha and Dammika Siriwardena noted my abilities and gave me the break to make use of my skills. I have made use of a lot of hip-hop acts and some Sri Lankan as well as Indian numbers to make up the show.
Though I took up the position as choreographer according to Suresh Gamage's request, I am glad I agreed to be a part of the team as it gave me an opportunity to me compose different genres of dance acts," he said.
"This concept derived from the fact that the television had become a part of our daily life. After a hectic day, members of the family get together in front of the television to watch a teledrama or program to release their stress.
The mini screen is full of strength and vibrance. We chose our tracks because of the lively rhythm. Many new and young faces have joined our group to take part in the show which will be held in Sri Lanka," said producer of the event, Neel de Silva who is also the initiator of the highly popular Ridee Reyak series.
He further added that their debut show was showcased in Dubai because he himself is a resident in the country and wished to give the local artistes a chance to display their skills abroad.