Nigel Barker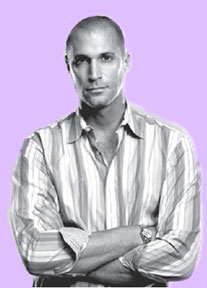 Nigel Barker was born on 27, April 1972 in London, England and he is a noted fashion photographer and former model of British and Sri Lankan descent. He is best known for his participation as a judge and photographer on the reality show America's Next Top Model.
His mother is a former beauty queen who hails from Sri Lanka and Nigel has been instrumental in championing causes for Sri Lanka especially tsunami funds where he donated money.His career kicked off when he planned on continuing his studies in medicine, but Barker's mother, a former Miss Sri Lanka entered him into a televised model search on `The Clothes Show'.
Barker wound up being a finalist on the show, which started his modelling career. He modelled for about ten years in London, Milan, Paris and New York. Because of his modelling, Barker's love for fashion grew, and in 1996 he decided to become a photographer.
Nigel opened his own photo studio, StudioNB, in the now fashionable Meat Packing District in Manhattan.Barker is currently a judge on Tyra Banks' reality show, `America's Next Top Model'.
He was also an official judge for the Miss America Pageant in 2007 and also serves as executive producer for the music channel 'VH1' photography-based reality contest, `The Shot'.Nigel Barker is one of the industry experts quoted in `Fashioning your Life, A Clothing Designer's Guide', the guide book series for struggling fashion designers written by British designer Samata Angel.
- Nilma