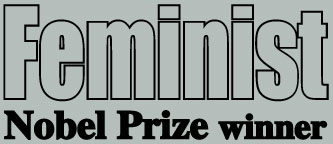 Doris May Lessing, one who is identified as the oldest person ever to win the literature award definitely a deserved the Nobel Prize. She was born on October 22, 1919 and turned 89 years in 2008. Lessing won the Nobel Prize 2007 in literature for her appealing autobiographical writing which swept the globe.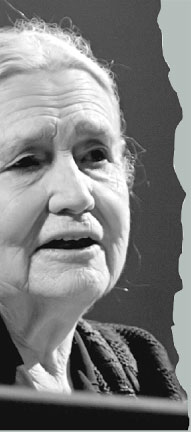 She created history by becoming the eleventh woman to win Nobel Prize in Literature. The significance fact about her education is that she had never finished her high school but educated herself through voracious reading of pieces on politics and sociology.
However, she has written dozens of works of fictions also plays and has completed two volumes of autobiography. When she heard about the Nobel Prize she said, "I was bit surprised when I heard the news which I have almost forgotten because my name has been in the short list for such a long time!" She campaigned against nuclear arms and South African Apartheid. She published her first novel "The Grass is Singing" in 1949.
Her breakthrough novel "The Golden Notebook", in 1962 has inspired a generation of feminists. It is said that the burgeoning feminist movements saw it as a pioneering work, which belongs to the handful of books that mirrors the 20th century view of the male-female relationship.
She has also been made a Companion of Literature by the Royal Society of Literature.
Lessing's fictions are commonly divided into three phases, which are the Communist theme (1944-1956), social issues and psychological theme (1956-1969) and thereafter Sufi theme explored in a science fiction setting in the Canopus of Argos science fiction series (1979-1983). But her science fiction was not popular among critics.
She has contributed to Operas such as The Making of the Representative for Planet 8 and The Marriage Between Zones Three, Four and Five whereas she was the script writer for Each His Own Wilderness and Play with a Tiger in 1962.She has been remarkable for her poetry collection as well.
- Harshini