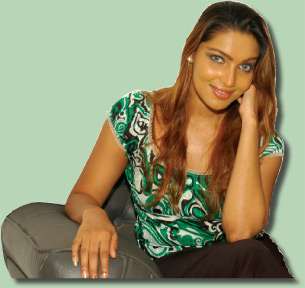 There have been numerous articles, photoshoots, publishings, music programs and other types of media dedicated to the beauty known as Natasha Rathnayake (nee Fernando). However, Panorama magazine is going to push the Natasha mania one level higher by breaking the good news.
Her hit single `Runway' which was produced and written by music maestro Azlan "Azzy" Shariffdeen has been hitting the international air waves, popping into the international charts, namely the World Chart Show and the International Top R&B 100 supported by Mark Brower of Radio Express.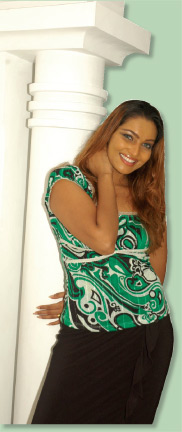 Natasha, the soul/pop singer who started out as a model, will now be signing with a prestigious Hong Kong based music management company that will allow her to access many music labels and manage her soon-to-be-successful international music career.
Speaking to Panorama magazine, she said, "The song, which has been on several compilations in Europe, Asia, Africa and Middle East is now being reissued to other compilations as well". The song, which is about a broken hearted relationship was written by Azzy in one hour and has a pop synchronised sound with all vocals being belted out by Natasha with some background support from its producer.
"Funnil enough, Azzy's Mom and my Mom were best friends in school and it's amazing how we made a big music connection together", said Natasha. "The response and support is overwhelming and I am humbled that I have had the opportunity to place Sri Lankan music talent firmly on the map", said Natasha who is of mixed Sinhalese, Indian Tamil, Burgher and Malay origin reflecting the true of Sri Lankan ethnic unity in diversity.
Coming a long way from her youthful days as an aspiring model and singer, Natasha says that it wasn't easy to be the person she is today. "I was quite a rebel when I was young but I managed to make it out on my own especially by being independent and doing what I believed was right", said the talented singer whose first album was a jazz/gospel offering titled "My Obsession".
Having lived in Africa, Natasha has been exposed to a multitude of different music genres from her `Dream Team' days to jazz and she even has her own music band which can be arranged to perform at memorable occasions.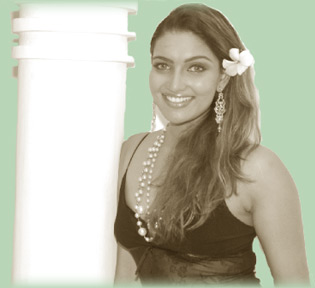 "I am glad that I went through the highs and lows in life that made me the person that I today. My advice is no matter what obstacles are put your way, don't get intimidated and find the courage to move on. I thank God for all the strength I have been given to make it through", said Natasha. She said that as long as you have a positive outlook and a good attitude, you will be successful.
Natasha, whose husband Damitha has been supporting her from day one, said that musicians in the field need to be respected as human beings.
"People never think about the sheer hard work and determination that go into being a musician for they think it's just a low-level job but in fact, it's much more", she said. Moreover, Natasha said that the music industry is facing a dearth of talent and music jobs and it'll be a matter of time when the industry bounces back. Despite the hype surrounding her and the 10,000 and growing Google hits on Natasha, she is a grounded and humble individual who makes it a pleasure to have good conversation with, over a cup of coffee.
- Nilma Dole and Demi Hewamanna