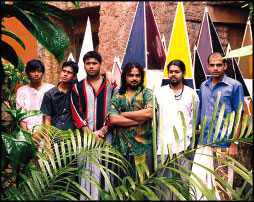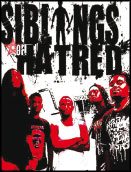 For all those mayhem metal-heads, we bring you some of the rocking action in the rock/metal scene this weekend.
Brand-new kicking track!
Hot off the jukebox is In Lieu of Fault's 'Prayer of Blood' . The music was done by Dashan and Raveen while Christopher, Dashan and Buwanika (Spectra Red) have worked wonders with the lyrics.
The song was produced by Sandun Premarathna and was recorded at Enz Studios, Kandy.
The band acknowledges Rasitha "Anal" Tennakoon and Achini for their support.The verdict on the song is - awesome! Definitely a great song with feel-good rhythm, heaps of head thrashing beats to switch all into a frenzy.
Stigmata in Malaysia!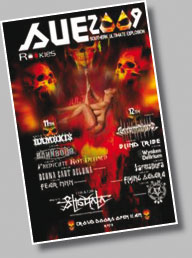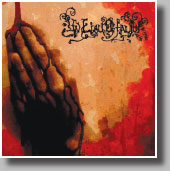 Massive metallers Stigs are revved up and ready to go to Malaysia where they will lock horns with international rockers and metallers.
The 'Southern Ultimate Explosion Metal Festival (Malaysia) will kick off in July 2009 over two days. There are more gigs expected in May and June.
Thriloka on Video!
Percussion maestros Thriloka have released a new video in which the track is called Chimera (Rana Mayura video version) and the video direction is done by Ravindu Hangvella.
The production was done by Sri Lanka's major music label M-Entertainment.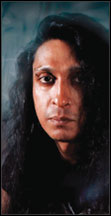 Chitral 'Chitty' Soma on web!
The first and the most successful of Sri Lankan metal heads in the world is known by the name of Chitral 'Chitty' Somapala was recently interviewed one of the best music community websites www.themodernvocalist.com. Chitty who is the lead dude of 'Civilization One' a great black metal band based in Germany created havoc last year when they performed in Sri Lanka during Onstage. Check his story!
Siblings on myspace!
The on and off metal outfit The Siblings of Hatred have finally launched their official myspace account. Catch them on http://www.myspace.com/siblingsofhatred and be prepared to check the siblings for yourself!