Special day for refugees
The United Nations' (UN) World Refugee Day was observed yesterday (June 20 ). This event was introduced to honour the courage, strength and determination of women, men and children who are forced to flee their homeland under threat of persecution, conflict and violence by the UN.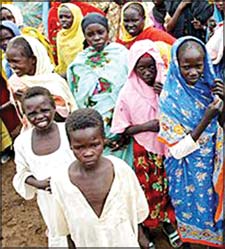 What do people do? People honour the spirit and courage of millions of refugees worldwide on World Refugee Day.
It is a day to recognise the contributions of refugees in their communities. Organisations such as Amnesty International and the International Rescue Committee (IRC) often get involved in various activities for the day. They may include:
* Activist protests against using former prisons to detain migrants and asylum seekers.
* Screenings of films about the lives of asylum seekers living in a western country.
* Organisation members visiting asylum seekers in detention to offer moral support.
* Letters or petitions to governments on the treatment of asylum seekers in detention.
Some communities dedicate an entire week that includes World Refugee Day to encourage people to think about the lives of refugees and the human right to a secure place to that one can see as 'home'.
For years, many countries and regions have been holding their own events similar to World Refugee Day. One of the most widespread events is Africa Refugee Day, which is celebrated on June 20 in many countries.
As an expression of solidarity with Africa, which hosts the most refugees, and which traditionally has shown them generosity, the UN General Assembly adopted Resolution 55/76 on December 4, 2000. In this resolution, the General Assembly noted that 2001 marked the 50th anniversary of the 1951 Convention relating to the status of refugees, and that the Organization of African Unity (OAU) had agreed to have International Refugee Day coincide with Africa Refugee Day on June 20.
The Assembly therefore decided that June 20 would be celebrated as World Refugee Day from 2001 onwards. This day was designated by the UN High Commissioner for Refugees to bring attention to the plight of approximately 14 million refugees around the world.
The UN Refugee Agency's (UNCHR) logo is often associated with the day.
---
Birth and death anniversaries from June 21 - June 27
June 21
*Prince of Wales, Prince William was born in 1982.
*Jean-Paul Sartre, philosopher and writer was born in 1905.
*Georg Von Neumayer, explorer was born in 1826.
*Max Wolf, astronomer was born in 1863.
*Johannes Stark, physicist and winner of the 1919 Nobel Prize in Physics died in 1957.
June 22
*Cyndi Lauper, actress, singer was born in 1953.
*Konrad Zuse, computer pioneer was born in 1910.
*Edmund Hewavitharana was born in 1870.
June 23
*King of England, Edward VIII was born in 1894.
*Johannes Gutenberg, inventor of the first printing press was born in 1400.
*Empress Josephine, wife of Napolean Bonapate was born in 1763.
*Former President R. Premadasa was born in 1924.
June 24
*Ambrose Bierce, author was born in 1842.
*William Penney, British nuclear physicist, part of the Manhatten Project who also led Britain's development of the atomic bomb, was born in 1909.
June 25
*Carly Simon, singer was born in 1945.
*Walther Nerst, chemist and recipient of the 1920 Nobel Prize in Chemistry was born in 1864.
June 26
*Pearl S. Buck famous author was born in 1892.
*Sindney Howard, playwright was born in 1891.
*Alfred Doblin, poet died in 1957.
*Felix Dias Bandaranaike died in 1985.
June 27
*Bob 'Captain Kangaroo' Keeshan, TV personality and children's advocate was born in 1927.
*Eduard Spranger, philosopher was born in 1882.
*Mildred J. Hill, American composer of 'Happy Birthday to you' was born in 1859.
*Bentota Albert de Silva, Sinhala poet was born in 1866.
---
Special events which took place in history, from June 21 - June 27
June 21
*Construction work on St. Paul's Cathedral in London commenced in 1675
*The American constitution came into force in 1788.
June 22
*Start of 'Operation Barbarossa', the German invasion of the Soviet Union in 1941.
*Jaffna surrendered to the Dutch in 1658.
*Battle of Okinawa ended in 1945.
June 23
*Ferguson's Ceylon Directory was first published in 1858.
*Second son of Indira Gandhi, Sanje Gandhi was killed in an air crash in 1980.
June 24
*Henry VIII crowned King of England in 1509.
*Napoleon Bonaparte invaded Russia in 1812.
*Art of photography introduced to Ceylon in 1856.
*First triangular stamp to mark the centenary of YWCA issued in 1982.
June 25
*Ayurvedic Medical Council established in 1975.
June 26
*The St. Lawrence Seaway was officially opened by US President, Dwight D. Eisenhower and Queen Elizabeth II in 1959.
*Massacre of British troops invading the Kandyan Kingdom at Levalla in 1803.
*The electric bulb was introduced in 1882.
June 27
*Belgian Congo became independent and was renamed as Congo Republic in 1960.
*Sepala Ekanayake hijacked an Alitalia Boeing 747 jumbo jet in 1982.
---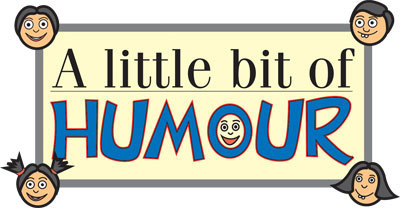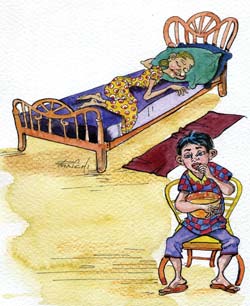 A man visits his aunt in the nursing home. It turns out that she is taking a nap, so he just sits down in a chair in her room, flips through a few magazines, and munches on some peanuts in a bowl on the table.
Eventually, the aunt wakes up, and her nephew realizes he has absentmindedly finished the entire bowl. "I'm so sorry, auntie, I've eaten all of your peanuts!""That's okay, dearie," the aunt replied. "After I've sucked the chocolate off, I don't care for them anyway."
---
A school for street children, a long felt need
Street children in the Colombo city last week received an invaluable gift to continue their educational activities in a new school.
| | |
| --- | --- |
| | |
| First Lady Shiranthi Rajapaksa, being received by two street children in school uniforms, on her arrival at Lakvidu College. IGP Jayantha Wickramaratne and Anoma Wickramaratne are also in the picture. | The first child being admitted to the Lakvidu College by First Lady, Shiranthi Rajapaksa at the auspicious time. IGP Jayantha Wickramaratne is also in the picture. |
The school 'Lakvidu College', which is located in Gothamipura, Borella was ceremonially opened by First Lady Shiranthi Rajapaksa on an invitation of the Colombo, Dharmayathanaya, Chief Incumbent' Ven. Elle Gunawansa Thera.
Forty street children, living in the Colombo city were admitted to the new school on the first day (June 11), while three teachers were appointed as staff members.
The authorities who run the school also decided to provide the children with text books, educational equipment, school uniforms and meals, free of charge.The first child was admitted by First Lady, Shiranthi Rajapaksa at an auspicious time.According to Ven. Elle Gunawansa Thera, a majority of street children in our country do not attend schools and many others have given up their education due to poverty.
"As a result these street children get involved in many illegal activities and ultimately become unwanted persons in the society," the Ven. Thera said.He said it is the sole duty of every citizen to look into this matter and help to mould the street children as good citizens, as, due to lack of proper education, they may become criminals.The Ven. Thera highlighted that a school for street children has been a long felt need and such a school was never established in the country. He further said he was happy to take the challenge to establish a school for street children and will expand this concept even to other provinces in the near future.
---
The war against drug abuse
By resolution 42/112 of 7 December 1987, the UN General Assembly decided to observe 26 June as the International Day against Drug Abuse and Illicit Trafficking as an expression of its determination to strengthen action and cooperation to achieve the goal of an international society free of drug abuse. This resolution recommended further action with regard to the report and conclusions of the 1987 International Conference on Drug Abuse and Illicit Trafficking.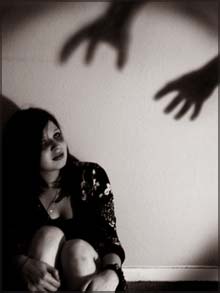 The United Nations Office on Drugs and Crime (UNODC) leads the international campaign aimed at raising awareness of the major problem that illicit drugs represent to society and especially to young people. The goal of the campaign, which started in 2007 and conclude this year, is to inspire people and mobilise support for drug control.
The international campaign "Do drugs control your life? Your life and your community. No place for drugs" communicates that the destructive effects of illicit drugs concern us all. Their use harms individuals, families and society at large. Drugs control the body and mind of individual consumers, the drug crop and drug cartels control farmers, trafficking and crime control communities.
Teenagers and young adults are particularly vulnerable to using illicit drugs. The prevalence of drug use among young people is more than twice as high as that among the general population. At this age, peer pressure to experiment with illicit drugs can be strong and self-esteem is often low. Also, those who take drugs tend to be either misinformed or insufficiently aware of the health risks involved.
The UNODC campaign reaches out to young people, who often talk about the "highs" induced by illicit drugs, but may not be aware of the many "lows". Illicit drug use is a concern because it poses a threat to their health. Negative effects vary, depending on the type of drug consumed, the doses taken and the frequency of use. All illicit drugs have immediate physical effects, but they can also severely hinder psychological and emotional development, especially among young people.
Leading a healthy lifestyle requires making choices that are respectful of body and mind. To make these choices, young people need guidance from role models and need to get the facts about drug use. The international campaign provides young people and others with tools to educate themselves about the health risks associated with illicit drug use.
Get the facts about drugs
The UNODC campaign focuses only on drugs under international control. These are drugs Member States have decided to limit exclusively to medical and scientific purposes, given the adverse effects, their abuse and trafficking have on health and society.
---
A temporary dumping ground for garbage
We know what a huge problem garbage has become these days; apart from the stench that emanates from it, garbage is a health hazard.
People tend to throw garbage everywhere out of carelessness and also because they have no proper place to throw garbage, as some live in places with absolutely no garden space.
Even the areas presently available to dispose of the garbage collected from the city of Colombo has reached its capacity with some of the garbage mountains collapsing... But there is good news, A two acre plot of land called "Pothuvil Kumbura" in Kolonnawa received from the Urban Development Authority is now being temporarily used by the CMC to dump garbage collected from Colombo City, according to the Solid Waste Management Director (Engineering) of the Municipality, P. Thangamyle, He explained that this plot of land is the only alternative found by the CMC to dispose garbage after objections raised against the Grandpass dumping site. Commenting on the tender called by the CMC to select a prospective tenderer for the CMC garbage disposal process, he said 15 proposals have been received for the tender and the selected who are interested in a long term plan will be produced for approval according to guidelines issued to the CMC. It was also pointed out that the CMC is keen to have a prospective tender proposal with the objective of collecting garbage free of charge with alternative energy manufacturing plans from garbage.
According to Thangamyle, the lack of garbage transporting vehicles is another major problem faced by the CMC.as most of the vehicles donated from Japan have been undergoing repair for several weeks.
Meanwhile, CMC sources revealed that a three year Focus City project to address lack of adequate services such as formalised sewer lines and waste water disposal, solid waste management for congested areas commenced in 2007.