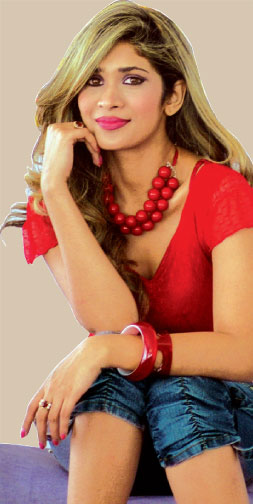 Popular actress Anarkali Akarsha, urged filmmakers and tele-drama directors, to make creations to suit all the segments of the society if the industry is to thrive countrywide.
In an interview with 'Panorama', the 22-year-old starry-eyed lass who emerged as one-of-the most-sought-after actresses in domestic cinema and tele-drama fields, said the inability of most directors and producers to make creations targetting the Tamil and English-speaking people in the country had been a stumbling block in uniting all communities in the past.
"Most of the directors and script writers do not do proper market surveys to ascertain the tastes and preferences of different communities here".However in the aftermath of the 'tremendous victory' gained by the Security Forces in the North after their humanitarian operations, Anarkali is optimistic that both cinema and tele-dramas will have a rosy future if movies and tele-series are made to suit all communities in the country.
Akarsha who has been in the field of showbiz for the past eight years having made her debut in a tele-drama titled 'Iti Pahan', directed by Somaratna Dissanayake is keen starring in any English or Tamil productions if invited.
But, she noted that having already acted in an English-speaking film titled "It's a matter of love" would pave the way for her to appear in many such productions in time to come.
"I feel this will be my beginning to venture into more English and Tamil-speaking films because I have a lot of fans among all communities in this wonderful country, and I consider it my duty to serve them all."
The actress educated in an international school, who counts over 22 films and eight tele-dramas to her credit had struggled to grasp her mother-tongue initially. But, with sheer hardwork and through perseverance she has been able to master the language to the amazement of most of her colleagues in the arena currently.
The actress with a charming personality chose 'Iti Pahan' by Somaratna Dissanayaka, 'Arunoda Kalapaya' by Senesh Bandara Dissanayake and Bermin Fernando's 'Kulakumari' (playing her favourite Jane Eyre) as tele-dramas which made an impact among her fans.
Focussing on films Anarkali singled out Udayakantha Warnasuriya's 'Hiripoda Wessa' and Giriraj Kaushalya's 'Sikuru Hathe', as her most favourite movies, which had gained her rave reviews from both fans and critics alike.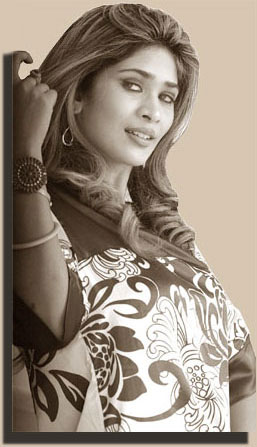 Anarkali was of the view that despite the country having an artsloving President and an equally supportive Government, people within the industry have not done enough to take Sinhala cinema to the outside world.
She maintained that it was time for artistes and moviemakers to expand the horizons of the local cinema in the wake of the liberation of the North by the Security Forces from the terrorists.
Asked if she would give her consent to budding actresses to take up acting as a full-time venture. She is of the opinion that only the one's with inborn talents and skills will survive in the sphere. "Acting is not something which anyone can teach", she emphasised.
"You need to have an in-born talent for it, and most of all you need to figure out whether you love to be in it.
"I say this because you need to deal with controversies, expectations, pressure etc, and if you think you cannot handle any of those aspects, then think twice before taking the plunge".
Anarkali who has won awards at the prestigious Presidential film awards and the popular Sarasaviya Film Festival in the past, also spoke of her burning desire to write her own scripts for movies, but such plans had been kept on the backburner due to being currently involved with her Mother's business commitments.
A self-made actress who has faced umpteen pitfalls both in her personal and acting career, and who has overcome them all through her courage and conviction added that devoting time to love and marriage would be impossible at this juncture and insisted that time would decide those for her.
Akarsha also hailed the contribution made by the media (electronic and print) to further her own career and last but not least thanked her beloved fans without whose support and help she would not have come this far.
Pix: Saman Sri Wedage