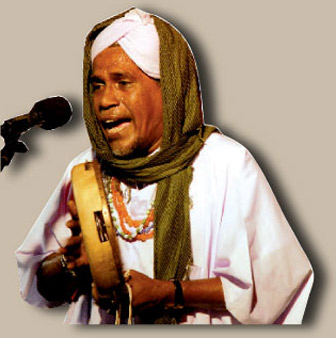 Talking to the Kaffirs' after their performance at the Barefoot gave me an insight as to how their ethnic origins are preserved in song and dance even with the marriages to other communities. These Sri Lankan African descendants gave us their rendition of 'baila' where the beats strummed all night long.
Beautiful Sri Lankan-born African Sherine who is married to a Sri Lankan said, We're very happy to be performing here for the second time for it is good to celebrate the fact that we are African people.
It is a privilege to share our music and culture with the rest of Sri Lanka through this concert. The Kaffirs (English, also cafrinhas in Portuguese or in Sinhala) are a Sri Lankan ethnic group who are descendants from 16th century Portuguese traders and the African slaves, brought by them.
The Kaffirs spoke a distinctive creole based on Portuguese, the now-extinct 'Sri Lanka Kaffir language' and their cultural heritage includes the dance styles 'Kaffringna' and 'Manja' which they performed recently. Being a happening concert, with plenty of thumb-thumping beats with rhythmic drums and happy-go-lucky 'baila' dances, they made merry with wonderful mantras and chants to set your soul on fire. The astounding Sufi musician stunned the audience with his powerful voice and heart-stopping drum beats.
The organizer of the concert and Fulbright researcher of the Kaffirs, Leah Worthington said more about the Kaffirs, There is a long history, dating back to the 1500s with the Portuguese, of people being brought from Africa to Sri Lanka for work.
They have an orally recorded history by some Kaffir families who are descents of former Portuguese slaves brought from Goa, India by the British to be soldiers in Sri Lanka.
They call their songs 'Manhas' which is exclusively played by the Kaffirs of Sirambiyadiya near the Puttalam town. While the music is different in technical ways from Kaffrinha and Chikothi (both of which are kinds of music with African roots), all of the movements in their dance point to its African origins, as has been noted by academics in the past said Leah.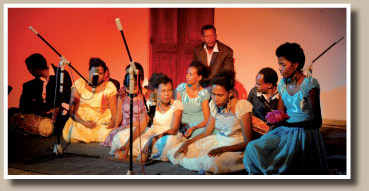 Further, the Kaffir concert was held in a bid to help in the preservation of their music and dance, which are the only cultural remnants of their African roots. While the Kaffirs are proud to be Sri Lankans, they also acknowledge their African history.
Being able to share this tradition of music serves as a way of both bringing respect to them within their local community and validating their cultural differences.
While their exact place of origin along Africa's east coast may never be known for sure because of a lack of documentation and conflicting oral histories, promoting their music allows for their future generations to better understand the Kaffirs history said Leah.
In conclusion, she said, Everyone also needs to provide for their family.
For the Kaffir families to be able to do so via their music, allows them to provide for their family while paying respect to their cultural roots.
Pix by Jacobo Quintanilla and Lara Brearley