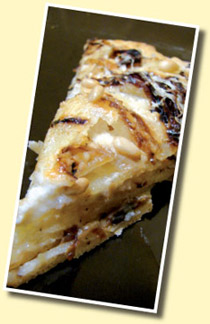 Harpo's dishes the healthy vegetable, the potato as their July pizza of the month. Whether mashed, baked or roasted, people often consider potatoes as a comfort food. It is an important food staple and the number one vegetable crop in the world.
Potatoes are available year-round as they are harvested somewhere every month of the year.
The potato belongs to the Solanaceae or nightshade family whose other members include tomatoes, eggplants, peppers, and tomatillos. They are the swollen portion of the underground stem which is called a tuber and is designed to provide food for the green leafy portion of the plant. If allowed to flower and fruit, the potato plant will bear an inedible fruit resembling a tomato. All those naughty children around the world, who dislike eating any vegetable and hate them like anything, share another common interest. All of them like potatoes. This is the magic of the potatoes. You will hardly find anyone who dislikes them.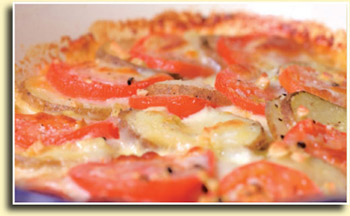 Today one cannot even imagine vegetables without potatoes. This shapeless and ugly looking tuber, bearing the scientific name Solanum Tuberosum, has cast a spell on us. Potato lovers (including me), and those who do not like them, will be equally delighted to know that potatoes have more in store for them than just carbohydrates and calories. Let us uncover them.
The health benefits of potato include weight gain, good digestion, healthy skin, aids proper brain function prevents diseases like scurvy, rheumatism, inflammation, high blood pressure, heart ailments, kidney stones and diarrhoea.
The juice of the potato is a good treatment for burns, bruises, sprains, skin problems, ulcers, effect of narcotics, cancer of prostrate and uterus and formation of cysts or tumors. Potatoes are a very good source of vitamin C. They are also a good source of vitamin B6, copper, potassium, manganese, and dietary fibre. Have a healthy meal with a Potato Pizza from Harpo's Pizza.
Harpo's Pizza winners:
1. T.Sumithra, Colombo-14
2. Indira Sanderatne, Peradeniya
3. C.Pulle, Dehiwela