ITI ready for 'Operation Mosquito'!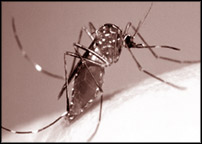 The Industrial Technology Institute of Sri Lanka (ITI) is quite confident that their latest research on the bacterial toxin scientifically known `Bacillus Thuringiensis Israelensis (BTI) would help to destroy mosquito larvae and thus eliminate all mosquito borne diseases, dengue, filaria and malaria, in the near future.
In an interview with the Sunday Observer, Senior Research Officer of ITI, Dr. Radhika Samarasekera commended the Government's effort to eliminate dengue epidemic and added that three State sector institutions, the National Science Foundation, the National Research Council and the ITI have so far spent over Rs. 10 million towards the research programs.
However, she called on the public to be responsible in keeping their environment clean and tidy and also pointed out that the Government can not be blamed for creating mosquito breeding grounds.
"This is the duty of all the people and they must help the Governments in its endeavour to destroy mosquito breeding grounds in their home gardens by getting rid of items such as tins, water barrels, bottles, plastic containers, coconut shells, motor tyres," she said.
Referring to a recent meeting in Colombo, held to mark the transfer of mother culture of the Bacillus Thuriengensis Israelensis (BTI), developed by the ITI for BOI Power Lanka (Pvt) Ltd, Dr. Samarasekera said the rights of production authority of the BTI has been granted to BOI Power Lanka, a Sri Lankan Industry and the first product will be made available within the next 30 to 40 days.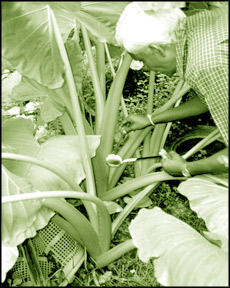 Dr Samarasekera also said the Bacillus Thuriengensis Israelensis is produced in liquid form and it has the power to kill mosquito larvae within a few seconds.
"BTI contains no poisonous chemicals and is completely harmless to other living things. The Institute for Environmental Toxicology and the Indian Council of Medical Research have also carried out extensive research on Bti and has proved that it is an eco-friendly organism to control the mosquito menace," she said.
She said this bacterium is safe and it is highly selective in killing mosquitoes. BTI contains no toxic chemicals and has no toxic effects on humans.
"Since this BTI variety is of local origin, their use does not involve quarantine clearance or the need to consider any environmental issues".
She further said that this technology is being widely used in India, China and Cuba to control the mosquito menace and is also used to control agricultural pests.
When asked how to make use of this bacteria, she said the liquid should be sprayed only on places where water has accumulated, since larvae are found only in such places and not in dry places.
Dr. Samarasekera also thanked the Secretary to the President, Lalith Weeratunga and the Science and Technology Minister Prof. Tissa Vitarana for all the encouragements given to them to carry out various researches that benefit the country.
She also appreciated the work carried out by the Research students at the ITI, HT Section, Leslie Pieris, Asitha Siriwardena, Lasantha Herath and Dr. I.S. Weerasinghe of MRI and Prof. Eric Karunanayake and
Dr. Jagath Weerasena of Institute of Biochemistry and Biotechnology at University of Colombo for their support to carry out researches.
She also expressed her appreciation to Chairman ITI, Prof. V. Kumar and Director ITI Dr. A.M. Mubarak.