Despite futile LTTE attempts to buy over agencies:
US played decisive role in dismantling LTTE networks - Prof. Rohan Gunaratna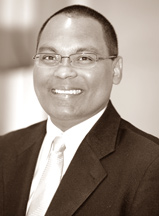 Although a handful of US officials in the State Department react to LTTE lobbying, the US played a decisive role in dismantling the strong LTTE international procurement network, International Terrorism Expert, Prof. Rohan Gunaratna said yesterday.
Speaking to the `Sunday Observer' from Singapore, Prof. Gunaratna said the US Government, particularly the Department of Defence, the Central Intelligence Agency (CIA) and the Federal Bureau of Investigation (FBI) have played a decisive role in cracking the LTTE weapons procurers.
The latest of such arrests was the Singaporean businessman and former Reform Party member Balraj Naidu on a US extradition case last week.According to media reports Naidu is wanted by the US on two terrorism related charges and for allegedly brokering arms deals with the LTTE.
Prof. Gunaratna said, "The US hunt against the LTTE weapons procurements intensified since 2006. This generated the intelligence that led to the destruction of the LTTE shipping fleet berthed along the equator."
A total of six LTTE ships were destroyed with the help of shared Sri Lanka-US intelligence.
As the LTTE was planning to bribe US officials and politicians, including an attempt to delist LTTE from the list of proscribed terrorist groups in US, the FBI stepped up their operations in Asia.
"This led to the discovery of more networks from Thailand to Malaysia, Singapore, Indonesia, Philippines, Japan, Hong Kong, China and North Korea," he said.
Based on their information the most important LTTE procurement officer, the third in command of the procurement wing Pratheepan Thavarasa was arrested in Indonesia in late 2006 and flown to US via Thailand.
This was pivotal in the disruption of LTTE fund raising, procurement and many other support activities in Canada, US and in South East Asia.
The man arrested in Singapore recently was also reported to be one of the procurement agents of the LTTE.
"Today a handful of US officials in the State Department are reacting to LTTE lobbying in the Washington DC and making unsubstantiated allegations that there were human rights violations in the final phase of the campaign against the LTTE."
Prof.Gunaratna said, however, the US Defence Department, fully aware of the ground reality, has portrayed an accurate picture of what happened.
The investigations revealed that the Sri Lankan troops did not target any civilians like the deaths in Iraq and Afghanistan, but there was collateral damage as the LTTE used a human shield as a cover to target the Sri Lankan military.