The Serene River Seine
The pristine city of Paris should acknowledge the lovely River Seine for gracefully lending its curves to make it a peaceful and heavenly location for many. There is a joke on the Seine, which goes, "If you jump off a Paris bridge, you're in Seine!" with the word insane replaced with in-Seine.
The best way to see gorgeous Paris in double-quick time is to hop on a boat from the Bateaux Mouches for just 10 Euros that will take you along the lovely Seine.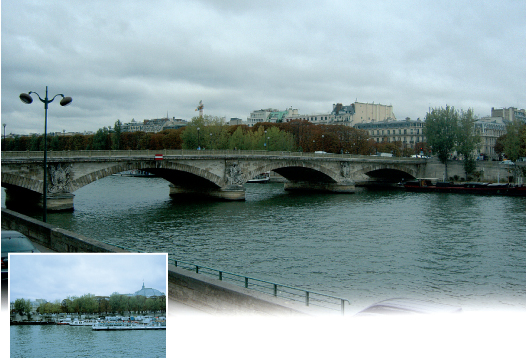 Be prepared to see everything from the Eiffel Tower to the Notre Dame where one can drink in the scenic setting of the picturesque island of La Grande Jatte (Big Bowl Island). Delicately cutting right in the middle of Paris, the Alfred Sisley square, a small public park on the Ile de la Jatte beckons you to chill out and live the Parisian life.
The Ile de la Jatte (formerly called the Ile de la Grande Jatte, which means "Big Bowl Island"), is a large island in the middle of the Seine River in Neuilly-sur-Seine, a very chic northwestern suburb of Paris. This little island would have been lost in history had it not been for the several famous painters, most notably the French painter Georges Seurat, who painted pictures of it. Seurat did a painting of it called 'A Sunday Afternoon on the Island of La Grande Jatte', over a hundred years ago, which made it famous. The Seine is a meandering big river (second only to the longest Loire River) and commercial waterway within the regions of Ile-de-France and Haute-Normandie in France and recognized as a romantic backdrop in everything Parisian.
With massive attractions culminating in the Rive Droite (Right) and Rive Gauche (Left), it ends in the Bay of the Seine region of the English Channel. It offers easy accessibility for ocean-going vessels for about ten percent of its length which is as far as Rouen, 120 km (75 miles) from the sea and over sixty percent of its length, as far as Burgundy near the Swiss Alps which is negotiable by commercial riverboats and nearly its whole length is available for recreational boating.
There are 37 bridges over the River Seine just within Paris and dozens more spanning the river outside of the city. Examples in Paris include the Pont Louis-Philippe and Pont Neuf, the latter which dates back to 1607. Outside of the city, examples include the Pont de Normandie, one of the longest cable-stayed bridges in the world, which links Le Havre to Honfleur.
The best way to experience the true authenticity of the River Seine is to have a picnic of cheese, baguette, caviar and roquet salad on the Pont D'Art bridge which is used by pedestrians and bicyclists alike. Sip smooth cherry wine and listen to St. Germaine while romancing with your loved one overlooking the serene River Seine.