Ice, ice baby: perfectly frozen mammoth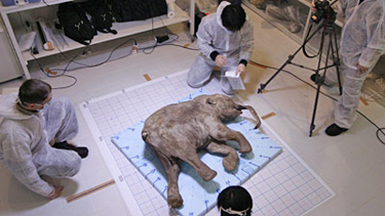 A baby woolly mammoth, frozen in soil for 40,000 years in Siberia, was so well preserved that traces of her mother's milk were still in her stomach. Lyuba, who was thought to be just one month old, was discovered when nomadic reindeer dug her up. Scientists believe she died after being sucked into a river bed. Mud was found in her trunk and throat, suggesting she had suffocated.
The body is preserved enough to provide DNA samples, but the prospect of cloning the creature is still a long way off. As the body was so well preserved, researchers have already learnt more about mammoths from it than any previous discoveries.
"We had no idea from preserved skeletons and preserved carcasses that young mammoths had a discrete structure on the back of the head of brown fat cells," said Lead curator of the team studying the mammoth, Daniel Fisher. Lyuba is being transported to Chicago to be exhibited in the Field Museum, then will be exhibited in 10 cities across the world, with the final stop on the tour being London's Natural History Museum in 2014.
Sky news
---
School asks pupils to bring own toilet roll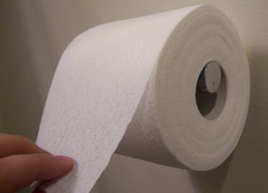 Irish parents struggling to buy schoolbooks and uniforms in the face of a deep recession may now have to worry about sending their children to school with a toilet roll as well as a packed lunch. Pupils at a primary school in the southern county of Cork are being asked to bring their own toilet paper to school to help save money, one of the starkest examples yet of the death of Ireland's "Celtic Tiger" economy.
"The letter was sent out just as a way of balancing books here in the school and not intended as a demand," said Catherine O'Neill, principal at St John's Girls National School. O'Neill said the request was made because of cuts to government grants for books and computers. She added that parents were responding well.
Reuters
---
Healthy baby born in Germany to woman in coma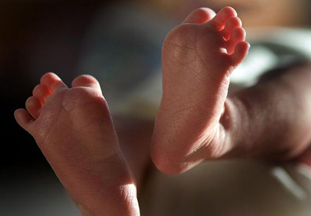 A 40-year-old woman who fell into a coma in the 13th week of her pregnancy delivered a healthy baby 22 weeks later in a Bavarian hospital. She suffered a heart attack and fell into a coma early in her pregnancy. The University Clinic in Erlangen said it was the first time that a woman in a persistent vegetative state was able to deliver a healthy baby. The baby is now 1-1/2 years old.
Matthias Beckmann, a director at the hospital, said: "We wanted to keep the spectacular case secret for as long as possible to demonstrate that we're not experimenting on people and that the child is still healthy."
The hospital had no comment and it was not clear whether the mother remained in a coma or whether the baby had been delivered naturally or by caesarean section.
- arbroath.blogspot.com