Central Bank to launch several initiatives:
Major boost for Northern economy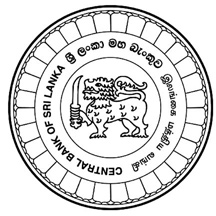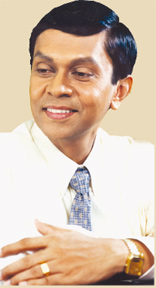 After a lapse of nearly 30 years, a Central Bank Governor will visit Jaffna tomorrow mainly to strengthen the banking sector and meet the business community in the peninsula.
Governor Ajith Nivard Cabraal will also open the first ever National Development Bank in Jaffna, a landmark event for the region. The Bank's principal activities are development financing, merchant banking, leasing, housing finance, venture capital, stock brokerage, fund management, property development and insurance which would be in high demand in Jaffna in the future. The NDB operates through 40 branch offices.
The Governor will also provide development loans for entrepreneurs from Small and Medium Enterprises and the industrial sector in Achchuveli area.
The Central Bank has allocated Rs. 1.5 billion for this loan scheme launched last year. In addition, a further Rs. 1.5 billion is to be provided under the Northern Spring (Uthuru Wasanthaya) program.
He will also distribute agricultural equipment, milch cows and boats at an event organised by the Bank of Ceylon.
In addition, he will open two Bank of Ceylon branches in Jaffna, strengthening the banking sector. The Bank of Ceylon which was one of the first to open three branches at IDP camps now has 20 branches in the North. Commercial, Hatton National, Seylan, Sampath and People's Bank also operate branches in Jaffna. A meeting with top personnel from the banking sector in Jaffna is also scheduled.
In the evening, the Governor will address a meeting due to be attended by over 200 businessmen in Jaffna. He will discuss problems the enterprises are facing and request his officials to look into their grievances. Assistant Governor W. M. Karunaratne said they would also look at the possibility of opening a Regional office in Jaffna to strengthen the banking sector in the North and the East.
"We have three regional branches in Anuradhapura, Matale and Matara. With business growing in the North a regional office in the peninsula would be timely," he said.
The Governor will also visit a grape farm with Board of Investment (BoI) officials.
The BoI is also looking at opening a regional branch in Jaffna to facilitate investments.