Forty second death anniversary of D.A. Rajapaksa:
Charismatic and visionary leader from Ruhuna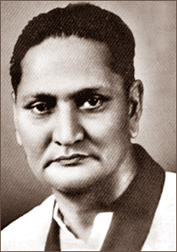 It is with a deep sense of gratitude that I write this commemorative article on the late D.A. Rajapaksa, one of the greatest sons of Ruhunu-Giruwa-Magam Pattuwa, coinciding with his 42nd death anniversary that was memorialised on 7th November 2009. I consider, I am uniquely eligible to write about this gentleman politician for many reasons. Firstly, I too was born and bred in Ruhunu-Giruwa-Magam Pattuwa, in a small village called Mandaduwa, which is a hamlet sandwiched between Buddiyagama and Medamulana, from where the Rajapaksa family's roots stretch out.
I too received primary education from the same small school, Mandaduwa Primary School, from where D.A. Rajapaksa had received his primary education. My father was a close acquaintance of the late D.A. Rajapaksa and very often he related many great things about the Rajapaksa family. So I have had long years of acquaintance with the Rajapaksa family and had indeed associated with a few of the members.
I intend to pay my homage to D.A. Rajapaksa not only by giving a narration of chronological events that had taken place during the late D.A. Rajapaksa's life but also by assessing his personal traits, conduct and the role played by him at crucial moments of political history of our country that had changed the political terrain forever over the past 7 decades, his social, political service to the impoverished region and its disadvantaged and underprivileged people, and by appreciating his political foresight of dedicating his sons to the political arena of the country, who then have not only continued their father's principles and policies and but also liberated the country from ruthless terrorism and paved the way for the country to look for its identity and character, and to work towards becoming a sovereign nation free from influences of neocolonial imperialism and also who have had the courage and political will to tell the world that we Sri Lankans have the absolute right to make independent decisions particularly with respect to territorial integrity, national defense and international relations.
I wish to commence my article by giving a short description of the geographical setting, people and social and economic status of Ruhunu-Giruwa-Magam Pattuwa or Hambantota District in the 19th century and early part of the 20th century, around which time evidence of the humble beginning of the Rajapaksa family emerges in a village in Giruwapattuwa of Hambantota District.
As cited by Dr. Tissa Abeysekera in his well researched outstanding D.A. Rajapaksa Commemorative Article (2008), the first person in this lineage to gain social veneration was Vaniga Chinthamani Mohotti Don Hendrick Appuhamy who had been hailed as a hero who led the peasants of Giruwa Pattu in the 1818 Rebellion. The family clan emerging from this lineage established inhabitation in a hamlet, mainly in a village, known as Buddiyagama and many decades later, towards the end of the 19th Century, a notable member of this clan. Don Davith Rajapaksa, with great reluctance of colonial administrators was appointed as the Vidane Arachchi, of Marakade Ihala Welikakda Korale in charge of Village Headman of village cluster surrounded by Mulgirigala, Kondagala, Kasagala and Naigala Buddhist Temples and Education Centres.
By this time, Rajapaksas were belonging to a newly emerging social class within the rural society. Elaborating further on this newly emerging social class Abeysekera very eloquently said 'the Rajapaksas were neither aristocrats nor peasants, but belonged to a newly emerging class of country gentry who were of a class in between. They were a product of the social and economic liberation in the country consequent to the Colebrook Reforms in 1833.
Peasants
Having broken free of the fetters of a feudal social hierarchy and through sheer personal enterprise accumulated enough wealth to challenge the aristocracy who dominated the rural landscape through heredity, the newly emerging bourgeoisie had certain radicalism ingrained in them...Unlike the traditional aristocracy who collaborated with the British and imitated them, the new rural well-to-do class remained close to the people and to their roots. Their manors were open to the village folk unlike the Walauwes which were out of bounds for the hoi-polloi. This social transformation was further fostered by the Buddhist Revivalist Movement, led by Anagarika Dharmapala and Sir D.B. Jayatilake that was sweeping across the land.
The Don Davith Rajapaksa, Vidane Arachchi Ralahamy and his wife had three sons and a daughter. He was wealthy and wise enough to send all three of his sons to a English medium school in Galle, Richmond College and all three excelled in studies as well as in sports and other extra-curricular activities. After completing studies, instead of seeking employment under the colonial administration all three returned home to be with their own fellow village populace. The eldest, Don Charles Rajapaksa became the Cornel Ralahamy (Inspector of Sudden Deaths) and the second son Don Mathew Rajapaksa devoted himself full time for social work and the youngest, Don Alvin Rajapaksa decided to move a few kilometres interior of the country, settled down in a village called Madamulana, and devoted himself to mixed farming such as growing paddy and rearing cattle and buffaloes, and lived a simple, charming life, engaging in religious and social activities. However, all Rajapaksas had one unique trait and that was they all were caring and benevolent to poor peasants in their own villages as well as in surrounding areas.
Lion of Ruhuna
Because of his aggressive and fearless campaign for the cause of the oppressed and suffering peasants of Giruwa-Magam Pattuwa, very soon he was called as "The Lion of Ruhuna" or "Ruhune Sinhaya." He was attracted to national leadership, agitating for independence such as Sir Ponnambalam Arunachalam, F. R. Senanayake, Sir D. B. Jayatilake, D. R. Wijewardena, D. S. Senanayake and also with new emerging national leadership of social democrats like S. W. R. D. Bandaranaike and C. W. W. Kannangara and Socialist and Marxist leaders such as Philip Gunawardena, Dr. S. A. Wickramasinghe and Dr. N. M. Perera. He was deeply attracted to their ideologies and had got acquaintance with the socio-political changes and trends that were sweeping across colonies against the imperialists. Unfortunately, his fearless and forceful campaign for the oppressed came to an abrupt end with a sudden illness suffered while attending a session at the State Council and his demise on 18th May 1945.
The sudden demise of D. M. Rajapaksa, has pushed a reluctant and almost unprepared D. A. Rajapaksa into active politics. Though he closely associated with his brother and national politics and also with the newly emerging national political leadership, which helped him in his social development activities, he preferred to pursue a quiet, familied life as a contented person, pursuing his righteous and religious life closely associating with the people and helping the downtrodden in their pressing needs. He reluctantly entered politics not to fulfil any of his ambitions, but to oblige the request of the reverend Mahasangha and common man of Giruwa-Magam Pattuwa, who pleaded with him to accept nomination to fill in the vacancy in the State Council created by the demise of his elder brother. But his heart was in the tranquil, but socially and economically handicapped village setting and in the paddy field and with its downtrodden peasants and tenant farmers and certainly was not in the high stratum of politics. That was why the people themselves had to prepare nomination papers and rush to him while he was in the paddy field, enjoying his daily routine work. He was elected uncontested to the Hambantota seat of the State Council at the by-election held on 14th July 1945
Political landscape
If, for some reason, the entry of D. A. Rajapaksa into national politics had not happened, the last 7 decades of political history that has progressively changed, forever the political landscape of the country could have been invariably different from what it is today.
The charismatic personality inherited from his birth, his resilience, honesty and coupled with his desire and willingness to help the downtrodden peasants of entire Ruhunu-Magam Pattu region has made him so different and unique even from his own brother, the late D. M. Rajapaksa.
Further, he has commenced his long political journey with great sense of optimism and believing in and aligning with the newly emerging national progressive leadership, led by social democrats and socialist and Marxist leaders and others. He was more and more getting closer to S. W. R. D. Bandaranaike than others and when it came to the 1947 election for electing the people's representatives to the first Parliament of independent Sri Lanka, he opted to contest Beliatta Parliamentary Electorate under the United National Party banner, but from the Bandaranaike fraction and D. A. Rajapaksa had chosen his own symbol, hand or atha as his campaign logo. He won the election convincingly and was elected into the first parliament of Independent Sri Lanka. The political journey that he embarked reluctantly in 1945, which lasted over the next 20 years uninterruptedly till 1965, and holding of Deputy Ministerial portfolio (1956-1959) and the post of Deputy Speaker (1960-1964) and he had remained consistent as regard to his policies and principles, allegiance to national political leadership that he had chosen.
Moreover, he had played a key role and taken unprecedented and very important decisions which paved the way for achieving far-reaching, progressive, irreversible changes in the political landscape and socio-economic and cultural spheres of the country.
D. A. Rajapaksa, reluctant politician by character never looked for positions and prominence but quietly and silently contributed unparalleled changes that occurred in all spheres of Sri Lankan society. His aim was to serve the oppressed and downtrodden people of his region.
He was not much impressed with the UNP led first parliament and the government in addressing pressing needs of ordinary masses, and particularly the failure of the government to give required priority for development needs of the deep South.
This led to greater disillusion within himself about the government. This was categorically demonstrated on 12th July 1951.
On this historic day, in the Parliament when S. W. R. D. Bandaranaike denouncing the post of Leader of the House and Ministerial portfolio and crossed to the Opposition side there followed, another lonely parliamentarian, and he was none other than D. A. Rajapaksa. This courageous and unprecedented act he did without having any prior discussion or agreement was hailed by many contemporary politicians and political historians. Desamanya M. D. D. Pieris, one of the most distinguished civil servants, in his D. A. Rajapaksa Commemorative Article (2008) described D. A. Rajapaksa as a political pioneer and said "1951 led to 1956 and beyond and the lonely courage shown by Mr. D. A. Rajapaksa in July 1951 is a signal and singular act in the political history of Sri Lanka." Of course few critics at that time described this was a political suicide.
S W R D
He then closely associated with S. W. R. D. Bandaranaike and others in the creation of the Sri Lanka Freedom Party and on 2nd September 1951 Sri Lanka Freedom Party was officially inaugurated and the hand symbol chosen by D.A. Rajapaksa for his 1947 election became the party logo. At the election, subsequently held in 1952, D.A. Rajapaksa contested the Beliatta seat as the candidate from Sri Lanka Freedom Party and he was one of the 8 members of parliament elected under this newly created political movement. Peiris (2008) in his article elaborating further said, "D.A. Rajapaksa then became a political pioneer.
The Sri Lanka Freedom Party was just as much his creation. The political history of the country was altered forever. Sri Lanka saw the emergence of a two party system.
The people had a wider choice. Ideas, attitudes and ideologies which were not represented elsewhere were represented here. The democratic framework was broadened and deepened. Different policy choices were now available to the people, and competitive parliamentary and later presidential democracy built a welfare state of substance with human development in the forefront."
D.A. Rajapaksa was very much instrumental in drafting party policies and manifesto for the 1956 election and he was instrumental in convincing the party leadership for forming a wider front by bringing all other small groups and creating a coalition with established Marxist political parties for the 1956 election.
This resulted in reaching no-contest agreement with Sri Lanka Communist Party led by Dr. S.A. Wickramasinghe and Samasamaja Party led by Dr. N.M. Perera and bringing a sizable group led by Philip Gunawardena of the Revolutionary fraction of Samasamaja Party and forming a broader front, Mahajana Eksath Peramuna to face the election held in April 1956.
The Mahajana Ekasath Peramuna had won convincingly and formed the first Socialist Democratic Government in Sri Lanka whose adherence was more towards nationalistic, socialistic and welfare oriented policies and programmes aimed at granting due rights and privileges of the common masses who were subjected to well over 400 years of colonial tyranny.
Today we are proud to declare that we have a free, independent country with distinct national and cultural identity in the world socio-political arena and the contribution made by D.A. Rajapaksa in this context in the country's post-independent turbulent journey has been hailed by contemporary politicians, political historians and intellectuals.
There are many more aspects of D.A. Rajapaksa's political mission and his contribution to development of Ruhunu-Giruwa-Magam Pattu region.
His main concern had always been to bring immediate relief to the down-trodden people of Ruhunu-Giruwa-Magam Pattuwa by improving health care facilities, public roads and transport network and repairing and rehabilitating dilapidated minor irrigation facilities to relieve the farmers from frequent droughts and to bring a relief for tenant farmers who were exploited by land owners.
As recorded in the Hansard, during his two-year tenure as a legislator of State Council, he presented many important proposals at the State Council that resutled in Public Works Department acquiring many rural roads from Village Councils and in establishing rural industries such as coir and handlooms as a means of creating employment for rural youth in Giruwa-Magam Pattuwa.
Moreover, he brought a proposal at the State Council in November 1945 to extend the railway line from Matara to Tissamaharama. As a key member of the 1956 administration, he along with his nephew, the late Laxhman Rajapaksa were instrumental in convincing Philip Gunawardena, Minister in-charge of Agriculture and Land Affairs to expedite the formulation and speedy implementation of the Paddy Lands Act which was hailed by many political analysts as one of the most progressive pieces of legislation that were implemented by the Bandaranaike Administration.
He worked hard to implement Muruthawela Irrigation Scheme and in constructing Chandrika Reservoir under the Walawe Ganga Scheme which fed water for hundred thousands of acres of paddy lands. The minority communities, particularly the Muslim communities' pressing needs were provided and problems such as education and land shortages were rectified.
Many of dilapidated Buddhist temples had been renovated and religious activities and programmes at village level were promoted.
Exemplary personality
Another extraordinary trait of D. A. Rajapaksa had been his exemplary personality and gentleman's politics. It is well-known that he rejected the kickbacks made from capitalist clans of politics in 1947 to get his support at the election held for electing the chairman for the Senate.
He campaigned to convince the leadership of the newly formed SLFP to join the "hartal" organised in protest against the unpopular measures that were introduced by the UNP regime in 1953. He played a crucial role to convince S. W. R. D. Bandaranaike to invite and accommodate all progressive and independent social democrats and Marxists and socialist parties to form a unified front and hence forming Mahajana Eksath Peramuna as a political front against the UNP and this move unquestionably led to the resounding, historic win in the 1956 election.
It is well conceived that the 1951 and 1956 events had altered the political history of the country forever and indisputably had brought sweeping changes in social, cultural, economic and political landscape of the country that had empowered indigenous people, and promoted indigenous culture, indegenous religions and invigorated post-independent upsurge for creating a truly Sri Lankan literature, art, music, drama, theatre and cinema. He openly opposed S. W. R. D. Bandaranaike for expelling Phillip Gunawardena from a cabinet portfolio and flatly rejected the subsequent offer to accept the ministerial portfolio that was left vacant with the expulsion of Philip Gunawardena.
He left the SLFP with many others as a protest after the assassination of its leader S. W. R. D. Bandaranaike but rejoined Sirimavo Bandaranaike for the 1960 July campaign.
He flatly refused and rejected the bribing attempts made by capitalists and reactionary groups that toppled the SLFP-led government in 1964.
He sacrificed whatever the modest wealth that he inherited and never had a greed for money and power. As cited in literature, by the time of his death, his assets were reduced to his house and a few acres of land around the house and had to dispose his motor vehicle to pay his creditors. Though, he lost the parliamentary seat in 1965, because of unfaithfulness of his constituents, like what happened in 1947 to Dr. C. W. W. Kannangara, he never left social services.
He spent time, money and sacrificed his health for serving the people of Ruhuna even after he lost the electorate until his untimely death at the age of 65 years.
Parallel to all those things mentioned above, D. A. Rajapaksa had made another contribution to the Sri Lankan political arena by introducing and promoting his sons to venture into diverse pursuits while retaining greater interest in social work and politics.
His deeper insight and perceptions on the future, and his intuition prompted him to provide them the best possible education in good schools, while raising them in a very cultured, religious, homely environment, exposing them liberally to ordinary folks of rural Giruwa Pattuwa.
His eldest son, Chamal Rajapaksa chose a career in the police service, his second son, Mahinda Rajapaksa ventured into the legal profession while closely involved with his father's social and political activities. The next son, Gotabhaya Rajapaksa opted to pursue a career in the armed forces.
One of the youngest sons, Basil Rajapaksa chose to follow his brother Mahinda Rajapaksa and after completing his studies he too ventured into social and political pursuits. With the untimely demise of his father in 1967, Mahinda Rajapaksa at the age of 18 years came forward to fill the gap and contested the Beliatta electorate and was elected into the Parliament in 1970 and became the youngest parliamentarian of that constituent assembly. Mahinda Rajapaksa's entry into national politics is considered as the beginning of the current phase of the story of the Rajapaksas.
The political career of Mahinda Rajapaksa, as close resemblance to that of his beloved father, D. A. Rajapaksa. His contribution to the Sri Lanka Freedom Party is closely comparable to that of D. A. Rajapaksa's pioneering role in the creation of the SLFP in 1951 and the progression of SLFP. that has dominated the political arena of the country since 1956.
Reviving the Party
Mahinda Rajapaksa, commencing his political life in a low key, took the leading role to revive the defeated SLFP over the 1980s and early 1990s. He too consolidated the socialist democratic elements within the party, stood against internal rightists, opportunist groups who were working for their personal gains rather than forming a common front to defeat the ultra-capitalist party which had been ruling the country for well over one and a half decades.
He worked hard to bring socialist elements into the common front and attracted youth into the SLFP movement. Though, he was very pessimistic of his chances of gaining the leadership of the party, as he was not a Bandaranaike he never left the party even though inheritors of the Bandaranaike legacy abandoned the party for different ventures. Although the revival of the SLFP in early 1990s after the 1977 defeat was largely due to efforts led by Mahinda Rajapaksa, the newly formed SLFP led People's Alliance Government in 1994 was reluctant to offer a key cabinet portfolio to Mahinda Rajapaksa.
Yet from whatever was offered, he made into very visible enterprises and finally he succeeded in becoming the Prime Minister of the 2005 Government and then secured the party nomination for presidential election. All these deserving victories for him, were unquestionably secured through his sheer determination and patience, good judgement and political wisdom that he inherited from his father.
Further, what Mahinda Rajapaksa had done after securing the Executive Presidency within 3 years to this country, through his vision, Mahinda Chintana which was conceptualized and expanded on his father's vision, is undoubtedly a fulfilment of D. A. Rajapaksa's dream. By careful comparison of Mahinda Chintana with D. A. Rajapaksa's vision, one can very clearly see that Mahinda Chintana is in fact D. A. Rajapaksa's vision converted into a broad-based socio-economic-political development agenda, compatible with today's complexities and needs.
It is well conceived that the last phase of social-cultural-economic revolution that was set in motion in 1956 by S. W. R. D. Bandaranaike has commenced with Mahinda Rajapaksa coming to power in 2005. Within a short period of three and half years, his statesmanship has provided the leadership along with three brothers to liberate the county from ruthless terrorism and liberate the oppressed Tamil and Muslim communities of the Northern and Eastern Provinces.
Two generations of political leaders have contributed to the success achieved so far, For this success story the contribution made by D. A. Rajapaksa, as I elaborated above and stated by many historians, political analysts and intellectuals is exceptional and unmatchable.
His son, Mahinda Rajapaksa has now embarked on the final push to create a harmonious society without any ethnic, religious and political divide and a prosperous and righteous society free from corruption, unruliness, drug addiction, and alcoholism.
However, many reactionary and anti-national forces both within and outside the country are making cowardly attempts to sabotage this final push. As we had to traverse a rocky, bumpy and turbulent path to achieve these gains, the length that we have to traverse in the future may be even more difficult.
Extraordinary statesman
We all will have to rally around him to provide courage and strength and there is no doubt that the Mahinda Rajapaksa administration could conclude the final phase of the journey to achieve what his loving father had envisioned.
D. A. Rajapaksa, though he had non formal training in politics or in an allied field, was a unpretentious, accessible, perceptive, and extraordinary statesman worthy of emulation by generations. He had an intrinsic knowledge about inevitable socio-cultural and political shifts and trends that are very likely to sweep across the post-independent Sri Lanka over the coming few decades.
He took extraordinary, some times very risky decisions and contributed to landmark changes that had brought irreversible but progressive shifts in the political landscape of the country. He liberated the oppressed and down-trodden people of Ruhunu-Giruwa-Magam Pattuwa and empowered them to be the saviours of Sri Lanka as heroes of the past from ancient Ruhuna had done. He prepared his children to be the leaders of the future. Most importantly, he reluctantly started politics, but charmingly performed his legendary role as a patriotic Southerner and died gracefully as an ordinary person leaving behind a great treasure; that is honest, dedicated and patriotic sons who now have liberated the country from the shackles of brutal terrorism and neo-colonial interference and ensured our nation's self-determination and sovereignty. Let me finally pay my tribute to the late D. A. Rajapaksa and pray.
May He Attain Nirvana.
(Prof. Harischandra Abeygunawardena, former Vice Chancellor of the University of Peradeniya (2006-2009) is currently a member of the University Grants Commission)