Powerloom supports Lankan garments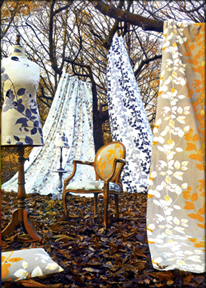 Powerloom Development and Export Promotion Council of India together with the Ministry of Commerce and Industries, India will set up a warehouse in Sri Lanka within a short time to support the Sri Lankan garment industry which will help them to reduce the cost as well as the lead time, said Chairman Cauvery Hi-Tech Weaving Park India Cavalier Dr. M. S. Mathivanan.
Dr. Mathivanan the convenor and the past Chairman Powerloom Development and Export Promotion Council was in Sri Lanka to participate in the buyer seller meet TexIndia 2009.
He said that the quality, fashion, design and the stitch of Sri Lankan garments are very good, but the fabrics have to be sourced from other countries and therefore this is a win win situation for both countries as they can take advantage of the FTA between India and Sri Lanka.
He said that 85% of the fabric in India is produced in powerlooms where the quality of the fabric is good while the price is low. Dr Mathivanan said that Batik, organic as well as silk fabrics can be produced in Powerlooms.
Powerloom industry which provides 35% of the export income is the backbone of the Indian economy while it is the largest employment provider second to agriculture.
He said the Indian government has established high-tech weaving parks to produce high quality fabrics. The Kauvery weaving park of which he is the chairman spans across 50 acres and has 1000 shuttle less powerlooms.
Dr. Mathivanan said that a reverse buyer-seller meeting will be held in India where the participants will get an opportunity to visit the factories.
In Addition the SSM College one of the best colleges in textile education in India of which Dr Mathivanan is the chairman will sign a collaboration agreement with the Textile Training Institute to exchange trainers and students.