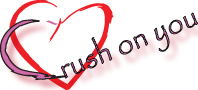 Please come back...
I still remember the way you approached me... very gentlemanly type. You never turned me down. You always brightened my day, you made me happy. Life was perfect with you in it. But all of a sudden everything turned topsy-turvy.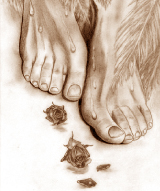 You refused to speak to me. You didnít bother to see whether Iím alive or dead. I guess you have no idea about how hurt I was. The way I cried over you. The way I knelt down in front of God asking him to make you come back to me. But no... you never came back.
The last day you spoke to me was July 27th, 2007. I still remember that horrible day; the first day ever in which you didnít call me to say hi or even send a small text message.
Since that day Iíve been waiting for you to come back. Out of the blue you wished me on my birthday this year. I thought ĎYeah you have finally decided to come back.í But no... you never spoke to me again.
I have waited for you to come back for nearly two years. You still have time. Iím not in a hurry. I can wait for you, Iím still yours... please come back... please... Thatís all I ask of you. And when you come back Iíll make sure not to let u go... like before, love you forever. May God bless you always.
- Shey
---
Love Lines
Lovecoholic
Before I met you.....
Life was sad, insane and rue;
It was a rush around the clock
My ticker went tick-tock
I lived the days to breathe
Till my breath left to cease
I never rouse for the sunrise
Dozed away the moonrise
Parted from the garden rose
Spent time on dozens of chores
The warmth from my momís hugs
The smile when my sister loves
Each went untouched failing to realize
The space in a heart to compromise
When I met you.....
A spark struck by thou
I felt it from the start
That you melted my heart
I longed for a dream
A life in supreme
Lost in your world
Lying in your arms
Baby I couldnít tell
How precious was it all
That smile your eyes held
Left me flying above the wall
I never knew what love could do
Until the day I found you
You scattered the loneliness apart
When I finished my unpainted art
With colours of love in my heart
I woke at dawn, to watch the rays on my lawn
I stayed up long, to watch the moon till I yawn
Roses nodding in the wind,
You smiling in my mind,
With memories I want to freeze
You drifted in the breeze
Then it all ended.....
You were gone never to come back
Leaving my life swallowed in black
Weeping every second broken and sore
I prayed for hope only to teach me more
Itís the rays that vanishes the dew drops
Leaving pain in my tear drops
Shahid Mafi