Sri Lanka should record a good economic growth
Sri Lanka should record 8-10 per cent economic growth rate in the coming years. Despite the war an economic growth rate of 5 percent was achieved last year.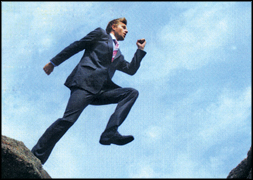 Now the major obstacle is over and the country should gain a much higher growth rate, said Chairman, Ceylon Chamber of Commerce, Dr. Anura Ekanayake.
Dr. Ekanayake was speaking at the first annual conference 2009 on Managing with a 'Can Do Approach' organised by the Institute of Certified Professional Managers (CPM). "There has to be a sustainable growth in the agriculture, livestock and fisheries sectors and not just filling gaps."
"The accelerated resettlement and the opening of the A-9 Road should encourage more development activities in the North and East", he said.
There has to be a change in the over dependence on export of unskilled labour, State funded infrastructure utilities and inefficient bureaucracy to develop the economy. Director, Post Graduate Institute of Management, Dr. Uditha Liyanage said strategy is all about the role and the scope of an organisation or a corporate entity not one forecasting, making decisions or planning.
"Corporates need to be agile and develop strategies to meet new challenges", he said.
Member, National Economic Council, Dr. Lloyd Fernando said public sector facilitation is vital to expedite the development through the private sector.
"The public service should not be subservient to any government but should facilitate economic development", he said.