Poultry farmers get pecked by increased maize prices
Around 40 percent of the small and medium scale poultry farmers have given up the occupation due to the exorbitant price of maize which is adding on to the cost of production, said Chairman, All Island Poultry Association, Dr. D.D. Wanasinghe.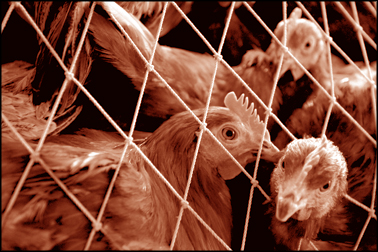 He said there would be an acute shortage of chicken for the forthcoming festive season due to the drastic drop in production.
"There will be a 25-30 per cent drop in production which will have an impact on price escalation" the Association Chief said.
Dr. Wanasinghe said the crisis in the poultry industry was aggravated by the advantage taken by feed hoarders to increase prices with the support of certain officials.
"Hoarders are ignoring the government guaranteed price of Rs. 28 per kilogram of maize and selling at Rs. 44.50 a kg. The cost of production of a kilogram of maize is in the range of Rs.18-20", he said.
The Poultry Association requested the government to relax the ban on maize import as the industry was running short of stock. The lifting of the ban will help stabilize the price of feed and encourage poultry farmers.
The need for around 40,000mt of maize was highlighted at a meeting held with the Animal Production and Health of the Ministry of Livestock Development last September.
"The quantity required was pruned down to 20,000mt. The annual requirement of poultry feed is around 200,000mt the local production is around 125,000mt per annum.
Sri Lanka imports around 95 per cent of its maize requirement from India. The government imposed a ban on the import of maize early this year to encourage local manufacture to save foreign exchange.
The Poultry Association is of the opinion that adequate attention has not been given to develop the poultry industry which provides employment to a large segment of the rural population.