'Be flexible' is my motto - Dr. Madhu Fernando
Project management is very much planned and the people know what to expect. Most importantly it is very organized, therefore setting goals and achieving it is easy, but most importantly you got to be flexible, said Dr. Madhu Fernando a Project Management Consultant and Trainer. Fernando is one of the 25 most influential women in project management in the world and most importantly she not only preaches it but practices it in her professional and personal life. Her motto in life is 'be flexible'.
'I have planned my day in a manner that I have time for my husband, children and also myself. I also enjoy whatever I do and however busy I am I don't want to change. But I love to learn and share my knowledge with everybody.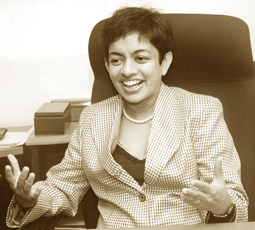 Dr. Madhu Fernando
The interactive Project Management training program will take you through the global standards of Project Management from basic project management principles to advanced project management principles and practices. The program will include case studies, group as well as practical exam questions.
This course is designed to equip the participants from the different industries/services with required knowledge and skills set to effective manage projects as well as other necessary training for you to obtain PMP certification.
The PMP designation following your name tells current and potential employers that you have a solid foundation of project management knowledge that can be readily applied in the workplace.
The company Singapore Informatics Professional Skills Development Center (PSD) a member of informatics Holding Singapore the only REP (Registered Education Provider) in Sri Lanka for Project Management Institute, USA, which is the largest Project Management body in the world with over 200,000 members is committed to bring you the latest Project Management and would conduct a preparatory course for new PMP exam.
She is a globally renowned project management expert and before she set up her own consultancy Innova Strategies, she had worked with a leading telecommunications company in Melbourne for five years as a Senior Project Manager.
'Though I am a project manager I don't have rigid plans and always try to be flexible. It was once again proved when her Husband Dr. Arosha Fernando was relocated to Sri Lanka she never thought twice but followed her husband as a dutiful wife. After being in Sri Lanka she worked for one year at a leading telecommunication company in Sri Lanka as a Project Director/Head of Project Management Office (PMO). In addition she has worked with various project specialists in Singapore, Philippines, India, Bangladesh and at home.
She said that most projects in Sri Lanka fail because for not meeting deadlines and no proper planning and most importantly the people who are knowledgable don't share their knowledge. But I want to help and educate everybody so that it will help the individuals as well as the country.
She's a product of the Melbourne Chapter of the Project Management Institute USA before she came to her motherland and started to teach what she knew best. Since 'Sri Lanka didn't have a Chapter she applied to PMI USA and after all formalities were completed with 25 members including Lalith De Silva CEO of Mobitel, the Institute was chartered and PMI exams were introduced. 'I started initially with 12 members. The next step was training of the students for 35 hours with a PMP certified trainer.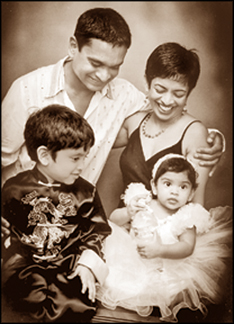 She said that she travelled to Singapore with her mother and sister to sit for the PMP exam online. I had to answer 200 multiple choice questions within two hours of completing the exam she got the good news that she had got through the exam Project Management Professional.
She came back and trained the students and there was no turning back since then. She sends about 80 students every six months for the exam which is paper based.
Dr Fernando said that a person who wants to sit for the exam should have three years of experience in Project management after obtaining the degree. People with lesser experience can sit for the Certified Associate in Project Management exam both of which are facilitated by the Colombo Chapter.
In addition Dr Fernando has registered her own consultancy firm "Innova Strategies in Sri Lanka". 'I want to build my business in addition to conducting training sessions as I want to have something solid.' She does most of her house work alone preparing meals, cleaning and arranging.
'I have planned my day in a manner that I have time for my husband, children and also myself. I also enjoy whatever I do and however busy I am I don't want to change. But I love to learn and share my knowledge with everybody.
They are the proud parents of three children four year old Senith Neathan, two year old Siarra Neve and two month old baby Sianna Nikol. She is an excellent teacher said one of her students who spoke so much about her and it made me to fix an interview with her. What I liked in her is she is a loving lady who is patient and kind to all be it her children or outsiders.
She has conducted management and project management workshops and seminars for many local and multinational organisations across various industries. She is also a visiting lecturer for MBA programs conducted by the University of Moratuwa and University of Wales - UK, and has also presented papers and conducted workshops at many conferences and seminars organised by government and non-governmental organisations.
Dr Fernando conducts PMP training programs at Singapore Informatics Professional Development Centre. She has a Master of Engineering - Telecommunications (Australia) and is also an Associate Fellow of the Australian Institute of Management.
Dr. Arosha Fernando and Dr. Madhu graduated with their Doctorates in Business Administration (DBA) cum laude from the Swinburne University in Melbourne, Australia. It was the first time in history that a couple graduated with their doctorates simultaneously and this was highlighted and sanctioned by the scholars in Australia as a pleasantly rare occasion.
Another noteworthy aspect is that the duo have also graduated together with their Masters of Engineering degree (specialised in Telecommunications) from RMIT University, Australia in 1996.
Dr Arosha Fernando while in Melbourne joined Sierra Melbourne as its CEO but was requested to come to Sri Lanka as they got more business.
Dr. Arosha has expanded their global network to become the market leader in telecommunication infrastructure development particularly in GSM and in more recent times in CDMA technologies. With peace prevailing in the country he is now more busy and therefore when he comes home I want him to relax, therefore I don't get him to do any work around the house.