'The only leader to end fascist violent culture':
Prime Tamil political parties pledge support to President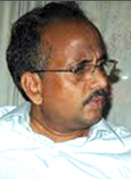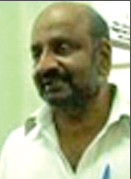 The two prime Tamil political parties, the People's Liberation of Tamil Eelam (PLOTE) and Eelam People's Revolutionary Liberation Front (EPRLF-Naba) represented in the Democratic Tamil National Alliance have pledged support to President Mahinda Rajapaksa saying that he was the leader who brought an end to the 'gun culture' in the country by defeating terrorism.
PLOTE and the EPRLF (Naba) are the first northern based political parties to pledge support to President Rajapaksa following the announcement of the date for Presidential polls on January 26.
PLOTE leader D. Sitharthan who had lost his illustrious father S. Dharmalingam, a veteran politician from the North due to LTTE terrorism told the Sunday Observer that unlike his predecessors President Rajapaksa took a firm stance in dealing with the LTTE and defeated the outfit outright. "The collapse of the LTTE has created a great relief for the entire country and for the innocent civilians from the North and the East at large."
"Civilians from all walks of life in the North and the East had suffered immensely in the past. They lost their democratic rights and lived in a state of trauma due to the unceasing violent conditions created by the LTTE."
With the annihilation of the LTTE there is now hope for democracy and development in the war-torn North and the East. Therefore, we could anticipate that President Rajapaksa would address the political aspirations of the minorities in his future political activities," he said.
The leader of the Eelam People's Revolutionary Liberation Front (EPRLF -Naba) T. Sritharan said, "President Rajapaksa will go down in Sri Lanka's political history as the leader who ended the fascist violent culture in the country.
By defeating LTTE terrorism President Rajapaksa has rekindled hopes for democracy in the North and the East. "Democracy in the North and the East was shattered and the people living in the North and the East lived under the arrogant grip of the LTTE's fascist culture.
The Tamils in the North and the East expect a political solution with the devolution of power. We are hopeful that President Rajapaksa will address courageously the political issues of the minorities the way he brought an end to terrorism in the country. "Development activities have been launched on a mass scale in the North.
To continue the good work the President should be given another term in office. Therefore, our party is of the view that the Tamils in the North and the East should support President Rajapaksa.