'Swan Lake' once again!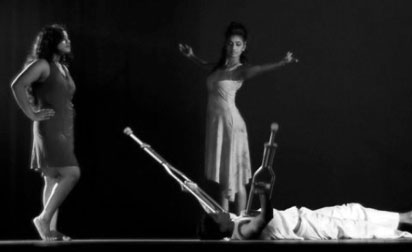 'An Inspired Swan Lake' courtesy the lovely people of Sunera Foundation together with versatile play director Jehan Aloysius, will bring this inspirational production next month. Thankfully, nothing to do with the presidential swan symbol with regard to the recent election, the Swan in this play will revolve around Tchaikovsky's Swan Lake. From March 5th until the 7th, the world-famous musical, now a special production, will go on board at the Lionel Wendt theatre with a stunning cast. The BBC World Service has featured the cast on the Outlook radio program and CNN on their iReport.
According to CNN, Jehan and his StageHands Team have created a new form of physical theatre called 'Body Narratives' which uses crutches and wheelchairs to create positive images, enabling the cast and audience to rediscover the beauty and strength of the human body.
For the 'Swan Lake' production, 4 former soldiers injured in land mines have acted in it. Lead actor Thusitha who lost his right leg in a landmine while on duty in Kilinochchi has expressed that "At that time my leg loss was damaging not only physically but also mentally but I am a patriot so I believe I served well. However, after acting in 'Swan Lake' I feel more confident and have more self-esteem which has given new meaning to my life."
Jehan said, "I learn from the cast everyday because for me, it was bringing them to life with what they had. The boys in the play have become more confident and feel attractive because after the success of the play, they are popular"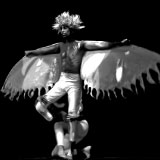 Starring as Nicholas, Thusitha Wimalasuriya will brave many a storm and hopefully, he won't be injured in the dress rehearsals this time. Even though he's in crutches, he has proved that you can overcome any obstacle provided you are willing and strong-minded.
The beautiful Evangeline De Silva will grace the stage too. The star-crossed lovers, the beautiful Russian Swan Lake music, the talented supporting cast and the special effects of the lake and the bridge will culminate again to give a magical performance by the Sunera Foundation.
- ND