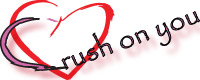 To my miracle
When I saw you for the first time I couldn't understand the song my heart sang for you. Day by day you loved me immensely, even from the library and once in the bus, your eyes followed me, asking me to listen to that "Triiing....." of my heart. I too loved you secretly from the beginning but...... It was you who first sent me the sweetest SMS I ever got, saying you love me? My heart filled with joy that day, then it overflowed and filled my whole soul.... But.... I never thought that you could become my life.

You gave me numerous sweetest as well as painful memories to treasure, loveliest dreams brought you to me every night. You made me realise my life by being My life.... My dream..... My hope..... My love.... and finally My everything....
As I sometimes whisper this to you, now I let the whole world know that you are the one who makes me smile, who makes me laugh, who makes me cry, who makes me angry, who makes me afraid, who makes me crazy.... and that's why I love you this much. Still I wonder how much strength, how much courage I get, in whatever I do, by your warm loving kiss on my forehead....
The quarrels we sometimes had, were he loveliest quarrels as they wonderfully made us closer and feel the love we have in our hearts towards each other. When you sleep by my side, I become the owner of the whole world and can forget sleep and gaze at you "My World" until the morning rises.
Still you may not know exactly how much I love to get scolded by you... How much I love to be with you.... How much I hate to miss you or lose you... How much I bother God not to seperate us any day.... and to keep you with me till our death.... and beyond.....
When you read this I'm sure you will get to know, these thoughts are just for you.... only for you, because I know how much you love me. I don't say I love you more than you do, but.... I love you more than any other could do. And now, for sure I know my love, I don't have "A Life" without you.....! With love,
Yours DS
---
Love Lines
Red Rose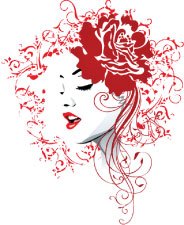 Timid red rose, my timid red rose
Harassed by rain, deflowered by winds
And embowered in your own leaves
Red rose my love, I can't understand you!

Under the light blue sky you dwell
Kissed by bees and embraced by hornets
A shining little star in the endless sky
Red rose my love, I can't understand you!

Admired by poets and loved by lovers
No one knows what heavenly scent you gives
Glamour of your petal arouse my thoughts
I wonder whether to pluck the red rose
- Ishara Weerasinghe