English, the key to the world
Of the many languages spoken in this world, English is the most popular. It is an international language which opens the door to the entire world. It has become the key instrument of globalisation, today.
English is used all over the world for international trade transactions. It is important for the advancement of knowledge and for higher studies. It is indispensable for scientific, medical, computing and technological studies.
Competence in English has become a key factor in employment. Today employment is available mostly to those who have a good knowledge of English. Therefore, it is very essential for all Sri Lankans to have a sound knowledge of the language. It is disheartening to see rural children in Sri Lanka being displaced by the urban children because they do not have a good knowledge of the language.
---
Internet is a global system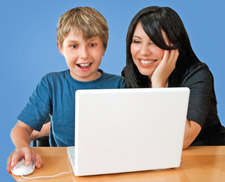 Winner:
The world's largest network, the internet is a collection of network systems worldwide which allows people to share and find out information. The letters WWW stands for World Wide Web. It allows,you to download images, date, music files, computer programmes and several other things.
It is the network systems that links together millions of computers by means of telephone lines, modems and other communication devices. More than 130 million of users around the world use the internet for various reasons, especially the 'Facebook.' Two of the most popular web browsers are Microsoft Internet Explorer and Netscape Navigation. The internet is very sophisticated and we can exchange e-mails with a single person or a group of people who share our interest or even chat with them using web cameras (webcams). The first page usually we get on the screen when we switch on the computer is the homepage.
This instructs the users to find the website desired.
Just as much as the internet provides valuable information it also gives people a large amount of illegal material, depending on the countries.
Some governments have faced huge problems and have restricted users from going to Internet cafes where such illegal activity is carried out.However, it is difficult to monitor and control the manner in which it is used, as the internet is a global system with millions of users.
---
Value of reading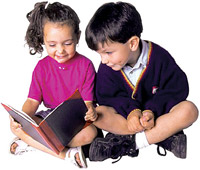 Reading gives a person a deep knowledge about various subjects. Normally people read for pleasure during leisure. Some make it a hobby. An avid reader is a well versed person.
There are so many things to read such as newspaper articles, novels, short stories, magazines, periodicals, biographies and so on. However, one must know what to read and what not to read.Reading is a good mental exercise which develops our brain and mental power. We need to know the particular language to read a book written in that language. Reading also improves our language skills such as our vocabulary, and understanding of idiomatic expressions.
Some of our ancient people could not read by themselves, so they used to go to places like temples where Jathaka stories were read by the bhikkus in the presence of an audience. By reading literature on different countries we get to know their pattern of living, important places and so on.
It is said that 'Reading maketh a full man' because people can acquire a lot of knowledge by reading. I love to read story books.
---
My favourite singer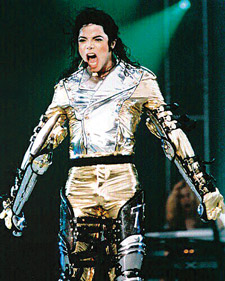 My favourite singer is Michael Jackson. He was also known as the 'King of Pop'. He was born in August 29 1958 in USA. He's a great singer. He can dance well too.
Michael was awarded many Grammy awards. I Like his song 'Heal the World.'
Michael Jackson died on January 25, 2010 in USA, at the age of 50. His residence was at Neverland.
---
Your Poem
The Thrice Blessed Day
The Birth, Enlightenment and Passing away,
Of Buddha are commemorated in May,
Decorating their houses in a colourful way,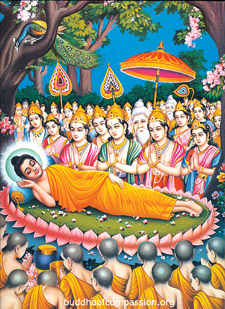 Buddhists celebrate the Thrice Blessed Day.
Making lanterns and making pandals,
Lighting lamps and lighting buckets,
Observing sil and going to temple,
Buddhists celebrate this sacred day.
The moon shines bright on that night,
Like a plate of milk, white,
A colourful festival looks bright,
Celebrated in calm and quiet.
Vesak Full Moon Poya day,
The Thrice Blessed Day.
---
My family
My name is Amalshi Navanjana Peiris. I am twelve-years-old. I live in Panadura. I study at St. Lawrence's Convent, Colombo 6, in Grade Eight.
My favourite subject is English and my favourite food is rice and curry. My class teacher's name is Dilurkshi Perera. My best friend is Sanduni Fernando.
My mother's name is Mallika Rajapaksha. She is forty-four years old. She is an accountant. My father, Jayalal Peiris is forty-six years old. He is a teacher. I have a sister and two brothers. My sister's name is Hirushi Amaya. She is seven years old. She is also studying at St. Lawrence's Convent. She is in Grade 2.
I think our family is the best family in the world.
---
My hobbies
A hobby is different from work. A hobby is pursued during leisure. It gives relief from boredom and refreshes the mind which is tired from physical or mental work.
Hobbies differ from person to person. A hobby is generally pursued not to earn money, neither to enhance one's knowledge nor to gain popularity. The main purpose of pursuing a hobby is for pleasure. It is a form of recreation which provides new energy to our mind and limbs to do more work.
My favourite hobbies are playing the piano and reading. By playing the piano I enjoy my leisure happily. I am sitting the Trinity College of Music London Examination.
I play songs and classical pieces of famous composers on the piano, when time permits me. The composers I like most are Mozart, Bach and Beethoven. When I play those famous pieces I feel that I am in a dream world of music.
I also love to listen to the music of the classical composers.
Apart from this I also read books or magazines. Reading is perhaps the greatest source of pleasure to me. Reading lights up my mind with truth and knowledge. Books are my best friends. They never deceive or desert me in my hour of need like so many of my human friends.
My favourite authors are Enid Blyton and Mark Twain. When I read their books, I feel as if they appear before me, to instruct me through their books.
When I read books life does not have a dull and monotonous aspect for me any longer. This is because in every page I come across fresh wonders and mysteries. I wish that more people would take an interest in these wonderful hobbies and enjoy them the way I do.
---
Life in the year 2050
Winner:
Life in 2050, would be different in every aspect. The environment may look strange; very different to the one we see today. The people too may be different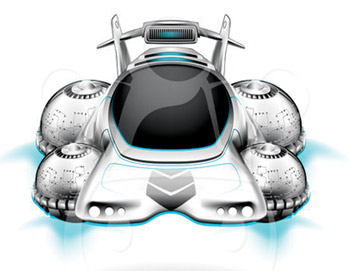 from the ones who live today. Globalisation may have reached all corners and people will be living a similar lifestyle. They may have similar eating habits, dress modes, ways of speaking and also be doing the same type of work.
Transportation may not only be fast, but also comfortable. Super-sonic jet planes and high speed electric trains may provide the most luxurious mode of travel by then. The motor vehicles may be developed with various efficient devices giving people the ability to travel wherever they want to go, quickly.
The population may be very high with millions of people living in one region. The luxurious lifestyle and facilities may result in an increase in the growth of the population. Death rates due to illnesses may be reduced greatly as medical facilities will be very much advanced than today. All deadly diseases may be controlled and new ways of healing introduced.
Education too would be done via computers as self-learning. The schools and universities may function as agents to show the path or guide the pupils in higher studies. The lectures and lessons may be conducted through audio and video devices. Information communicative technology would be developed to its heights and it would benefit the education systems greatly.