MV Sun Sea migrants screened for Tiger suspects:
Canada shuts out human traffickers, terrorists
As Canadian authorities began screening the 490 migrants on board the MV Sun Sea for suspected LTTE terrorists, a Canadian Minister said Canada should close its doors to terrorists and human traffickers. "We are very concerned that there are elements of the LTTE on board this vessel, and indeed may be co-coordinating this activity as part of a larger enterprise," Canada's Public Safety Minister Vic Toews told reporters.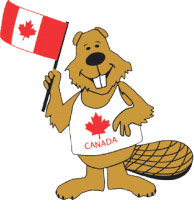 "We believe it is essential that our border and law enforcement agencies have the physical and legal means to prevent illegal migration and human smuggling and to identify those individuals coming to Canada who have been involved in terrorist activities or are members of a terrorist group," Minister Toews was quoted as saying by Canadian media.
At CFB Esquimalt, where the MV Sun Sea was docked after being intercepted by the Canadian Navy on Thursday, the Minister said the ship was part of a larger operation that was closely watching Canada's response.
"We must ensure our refugee system is not hijacked by criminals," he told reporters in Victoria. He also added that this is not an isolated case, but the product of a sophisticated ring of criminals.
"I don't view this as an isolated, independent act," he said, responding to a question about whether more migrant ships are coming. "We believe that there are others who are watching this particular situation to determine the reaction of Canadian authorities," Toews said.
"Human smuggling is a despicable crime and any attempted abuses of our nation's generosity for financial gain are utterly unacceptable.
As officials move forward with this investigation, the government will consider whether further improvements are needed to disrupt and deter criminal organisations and enterprises such as smuggling," he added. "Any individuals who endanger national security or who have engaged in the criminal enterprise of human smuggling will be prosecuted to the full extent of the law."
In addition to re-examining whether Canadian law was "sufficiently strong," he said the government would look at improving international co-operation and intelligence sharing.
"What this case demonstrated is the need to work on an international basis with our allies, rather than viewing this as a problem that Canadians can solve on their own."
Initial efforts to determine the identities of the asylum seekers, as well as any criminal connections or security threats they might pose, are expected to take 48 to 72 hours, said Rob Johnston, regional director for Canada Border Services Agency.
The 59-metre MV Sun Sea with 490 illegal asylum seekers (400 men, 60 women and 30 children) was escorted to Vancouver Island by the Canadian Navy on August 13. The Canadian Border Services Agency, Royal Canadian Mounted Police and National Defence officials boarded the ship as it entered the 12 mile exclusive economic zone, Canadian media reported.
The Royal Canadian Mounted Police, is searching the vessel for evidence and LTTE links. It is also trying to identify the captain and crew. "We're doing those interviews and we're trying to determine what happened and what roles individuals played on the vessel," said Inspector Tracey Rook.
Meanwhile, the Foreign Ministry said the Sri Lankan mission in Ottawa was continuing its dialogue with the Canadian authorities over the handling of the MV Sun Sea, a ship believed to be operated by the shrewd LTTE human smuggling network.
"Our high Commissioner had held several rounds of discussions on the ship and the dialogue is continuing," Foreign Ministry spokesperson Sithara Khan said.
Asked if Sri Lanka would initiate an extradition request if former LTTE leaders were found to be on board the human smuggling venture, she said that was too premature to say. The Sunday observer exclusively reported the ship was heading Canada following its thwarted voyage to Australia. The story was immediately picked up by Canadian press.
MV Sun Sea was turned away by Australia in June following a tip off from Sri Lanka that it was on a money making human smuggling venture manned by the LTTE and that it was carrying several leaders of the terrorist outfit disguised as innocent civilian. The exact course and duration of the Thai-owned ship's voyage is unknown. The Sun Sea, until recently known as the Harin Panich 19, went missing from its berth at Songkhla, a Thai harbour city, in the spring, according to media reports.
International terrorism expert Prof. Rohan Gunaratna told the Sunday Observer yesterday the LTTE had collected US$ 40,000 from each non-LTTE passenger on board MV Sun Sea and allowed the half a dozen LTTE members mingling among ordinary passengers to travel free.
He said the ship had been exclusively purchased by the LTTE in March this year for human smuggling operations.
Gunaratna said the biggest concentration of the LTTE members including those who fled Sri Lanka was in Canada. "If Canada does not crack down on the LTTE in Canada immediately, these remnants will use the country as a safe haven to regroup," he said.
This is more so as India and Malaysia had become very hostile towards LTTE activists.
When asked the reason for Canada's lax attitude towards the ship, Prof.Gunaratna said the Canadian law enforcement, military and intelligence services have built a vast understanding of the LTTE human smuggling network after MV Ocean Lady reached Canada.
"However, due to LTTE infiltration and manipulation of Canada's political system, some Canadian politicians who are reliant on minority votes are reluctant to take a decisive stand."
Diplomatic sources who wanted to remain anonymous said the Canadian Tamil Congress which had been very vociferous in its defence of the illegal immigrants who arrived on Princess Easwary in October 2009 and now MV Sun Sea, was the premier LTTE front organization in Canada. The sources said "CTC is the successor to the World Tamil Movement which was listed as a terrorist front organization by the Canadian law enforcing authorities for its fund raising activities on behalf of the LTTE."
Despite their attempts, State officials have already sent signals that MV Sun Sea may not be given the same lax treatment the Princess Easwary received. Canadian media said the 400 men from Sun Sea are expected to be held at the Wilkinson Road jail for processing before being moved to the Lower Mainland. The women are reportedly being taken to Alouette Correctional Centre for Women, also in Maple Ridge. Once the mothers and children have been processed by the federal government, they will be released into the care of British Columbia's Ministry of Children and Family Development and kept at a "secure and safe facility," the ministry said yesterday.