BOI alternative energy project to reduce dependence on fossil fuel
One of the biggest challenges that Sri Lanka faces today is finding and using alternative energy sources. The search for alternate power generation for homes and industries is a continuous endeavour.
Wind, hydro and solar power are considered as renewable energy sources with claims that once the technology is perfected, making it more cost-effective, they can reduce dependence on oil and natural gas to turn turbines in the generation process. The switch to alternative energy sources is a matter of selecting the correct alternative energy source available in a specific location.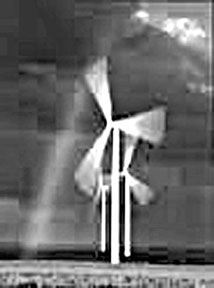 A larger percentage of the energy used in Sri Lanka comes from fossil fuels. Fossil fuel - such as coal, oil and natural gas, is non-renewable.
The alternate renewable energy sources are natural sources that can be replenished naturally over a short period of time. Also another major attraction for using renewable energy sources is that many of them do not pollute the environment.
Non-renewable fossil fuels and natural gas provide a higher percentage of the energy production. Although alternative sources make up a small fraction of total energy production today, their share is growing.
The Board of Investment (BOI) having identified the importance of alternate power generation with the objectives of import substitution, increasing power generation, reducing the dependency on non-renewable sources and protecting the environment, is in a process of attracting investments for projects to generate alternate power.
Wind power is the conversion of wind energy into a useful form of energy, such as using wind turbines to generate electricity.
With the view of supporting the alternate power generation sector, BOI granted investment approval to Powergen Lanka Limited to set up a 10 MW wind power plant. Chairman/Director General Jayamapathi Bandaranayake signed the agreement on behalf of the BOI and formally presented the BOI Certificate of Registration to the investors.
Powergen Lanka Limited will establish the plant in Uppudaluwa, Puttalam.
The project representing an investment of US$18.55 million is an Indian investment.
The venture is expected to commence operations by June 2011.
The project will utilise seven 1.7 MW wind turbines for the power generation process. Director Powergen Lanka Narasimhan Ramkhumar stated that around 75 percent of the power generation from the wind turbines during the year would be in April to October.
Directors of the company Rohan Iriyagolla and Narasimhan Ramkhumar signed the agreement on behalf of the company.