Recognition for planters, a necessity:
Take brand identity to greater heights
In the pre and post independence eras both tea and rubber have become Sri Lanka's livewire in foreign exchange earnings. Unlike in any other business over 85 percent of the raw materials are locally produced resulting least draining out of reserve from Government coffers.
Production is high worker intensive and needs direction and execution for productivity and quality results.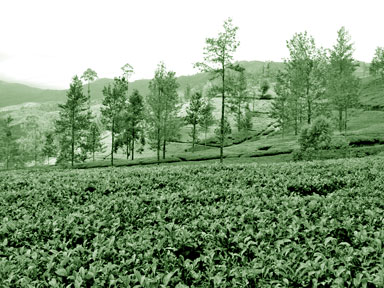 It is this context, that the terminology of a 'planter' come into full force. The planter combines the energies of men, material and machinery in their true senses for the production of tea as well as natural rubber.
A planter is a contributor to Sri Lanka's growth sector. He is a self starter and a motivator who drives an uncontended workforce, to grow, produce and process under the most trying conditions of social equity.
In no other profession does the 'boss' have the capacity and charisma to direct and execute a set of people who's social status are on the poverty line.
The planter, having undergone a vigorous and intensive training amongst and within a tireless workforce in the areas of field work, cultivation, harvesting, appling scientific inputs such as soil and leaf fertilisers, manufacturing, worker payments and attending to management duties has to be a jack of all trades.
He has to administer an Estate consisting of a large resident workforce, look into their welfare Estate housing, corporatives and medical facilities. He masters professionalism through experience the hard way.
At times, a planter is a teacher, principal, father, brother, technician, doctor, corporative manager, district secretary, custodian and a true leader who displays immense charisma in providing guidance to a few thousand resident population who lacks basic education and social status, yet destined to labour an industry that have brought 'brand identity' to our country.
The tea and rubber trade little realises the diverse professionalism of a planter in not only growing, producing and processing but also selling and distributing which are buzz words in the corporate world.
Today the country speaks of the revenue derived from the tea and rubber industries, value addition and ethical branding of teas and making Sri Lanka, a tea hub. This would not have been possible if not for the sweat of the least admired committed workforce on an estate and their 'Thalaivar' who is the planter.
Let's not forget that planters of yesteryear have rendered invaluable and yeoman service at corporate and national levels.
Ken Balendra of John Keells fame, Cubby Wijethunga at Nestles, lead those companies to great heights.
How could one forget the late Ranjan Wijeratne who spearheaded crushing of southern terrorism when the country's administration as brought down to a grinding halt. We see Nishantha Wickramasinghe heading the national career.
Our estate workers are the critical factor in the success story of tea and rubber cultivation. Timely sensing of their needs, prior to an agitation should be the order of the day.
Today tea and rubber fetch unprecedented prices yet, at exorbitant costs, resulting in second thoughts of wage hikes for plantation workers. Why costs are high is a matter to be analysed in detail.
The critical factor for high costs is the low yield. The only way to increase yields are, timely infilling and re-planting of the aged tea and rubber and trees which is beyond the jurisdiction of the workers.
A planter is treated as a nonentity in the business of growth. Planters have opted to take it cool in the rear seat very comfortable. This lack of recognition is a cause for alarm in the wake of the rapid development phase taking place in the country.
I urge all planters and their professional bodies to rise up the occasion to make your presence felt for a national cause, in a view to take the Sri Lankan brand identity to greater heights.