The job I like best
Professionally, being a doctor is my dream. I believe that as a doctor I can do a great service to my village, my nation and to the entire world.
A doctor is a bridge which helps to cross the ocean of mental and physical diseases. This special bridge can help a wide range of people; those from different nations, racial groups and levels of society, to cross the ocean of diseases without any differences.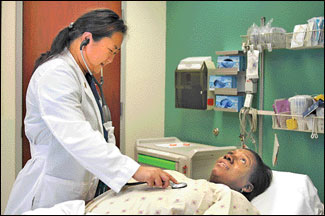 So, I would like to be that strong bridge and give consolation to each and every troubled heart, as far as possible. I would also like to be the bright sun which emits curative rays to palaces and poor cottages, of my community, alike.
I would prefer to enjoy the many facilities given by the government in honour of my services, without cheating the poor. I will then have an honourable place in everyone's heart.
While serving society I also like to build up my life and future plans such as buying a car and constructing a house of my own, so that I can make my parents also happy and comfortable during the latter part of their lives. If I earn lots of money I intend depositing that money in a state bank that will give a good interest rate to meet the costs of all my expenses. Because of the service I render and the money I earn, I would have job satisfaction.
Like a coin that has two sides, there are disadvantages in this profession too. But they are so few to be really concerned about. For example, doctors have to sacrifice sleep, their time, and even needs for the welfare of their patients.
Being able to help people be cured of illnesses is great. But even greater is the ability to reduce pain with just a word or a smile without always depending only on the medicines. Doctors can strengthen the minds of patients and give them courage. This is a great thing that a doctor can do.
Because of it a doctor will be appreciated and considered noble.
Therefore, I think being a doctor can bring great happiness and a lot of experience about life.
---
My favourite book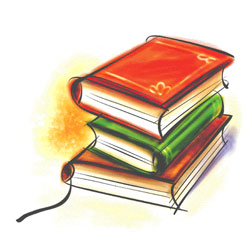 A book is basically a very faithful friend to us, students. It keeps us alert and awake to the world around. So, a good student always try to read more and more books to enhance his or her knowledge. I too have read many books, most of which are clear in my memory. I like most of the books I have read but I am very interested in novels, short stories, children's stories, fairy tales, ghost stories, biographies and reports. Out of all the books I've read one memorable book is Bihisunu Vana Adaviya . It's a very interesting book, which I have read several times. It's woven round the lifestyle of some animal hunters. Even though they are hunters they make a zoo by capturing the animals.
These people are highly adapted to wildlife. They eat wild berries and other forest produce. The forest is like their home, even though we feel it is a very dangerous place. It is very inspiring to read books of this kind.
There are so many interesting incidents in it. "The visit to the Tribal colonies" is one such incident. These huntsmen visit the tribal people to ask for food and they are given a soup made of snails. It's quite strange and awful, but interesting to read.
This strange story has a good ending. It gave me a lot of pleasure and inspiration. I look for this kind of books to read everyday.
---
Ode to environment
I love you environment, because,
You give life to me
You live with me
You are a part of me
I have good feelings for you
Your trees, waterfalls and animals
Are all very beautiful
I like your beauty in this world
Sometimes you are rough
I think that's our fault
I do not think you are wrong
You protect me forever!
I will also protect you
I won't cut trees,
I'll never destroy anything you have
We are all like a circle, like a chain
You are the mainstay and the mainframe
I think we can live and work together, forever.
I love you environment.
---
A deserted house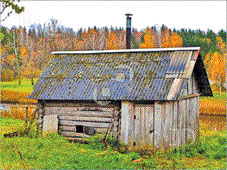 There is an old deserted house in my village. One day one of my friends suggested that we visit it.
We entered the house through the back door. As we went in, we saw the entrance to a room.
We all looked at each other in excitement, with our eyes bulging out. I know we were all thinking the same thing;a room full of treasure. Some thieves try to rob it, we capture them and hand them over to the Police. Then our photos are published in the next day's paper, as the heroes of the village.
We were great fans of Famous Five, Secret Seven, Nancy Drew and Indiana Jones . My friends and I wanted to be like them. But we never ever came across a real mystery to solve. So, seeing this mysterious room, we lunged on the handle to open it. But, it was locked! We searched for the key.
We were unable to find it. As it grew dark, we planned to meet at seven at the same place, the next day. At home, while in bed, my thoughts were all about what could be in that room.
I always considered myself as Nancy Drew, with her friends, or Julian in Famous Five . My curiosity made me decide to go before my friends to that place in the morning and open the door to find out what's in it.
My deep excitement and curiosity woke me up the next day even before the cock could crow. After a wash I ran to the deserted village. My footsteps echoed in the streets. I tried opening the door. And it just opened! With the opening of the door I heard shouts of "Happy Birthday!".
I was stunned and couldn't take in all that was happening, at once. My fiends, all wearing party hats, with beaming faces had surprised me. Several arms dragged me towards the table to cut the cake they had brought.
I was puzzled so I insisted that they tell me everything before I cut it. They told me that they found the key yesterday and planned to give me a surprise birthday party since they knew that I would come before them to open the door.
My curiosity had been so deep that it had made me forget about my birthday. Even though all my hopes of finding riches, capturing thieves and being the hero faded.I was happy that my friends had remembered my birthday.
The birthday party lasted all day. It grew dark and then in the corner of the room I saw a big metal box which was shut tight with a lock. My heart did flip-flops. So, my curiosity started again and so did a mystery, a real mystery this time!
---
The value of schools
A school is a place of paramount importance in a country because it is where the future generation is produced. It is the place where the children are provided an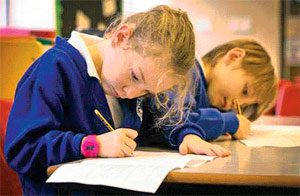 education, protection, discipline and taught everything that they need to know to build their characters and personalities.
The school has become an interesting place because children associate people from different walks of life and then form a friendship with them. They also learn unity by being with other students. They learn and play together and share ideas with others.
At school, children have the opportunity to learn a wide range of interesting subjects, use the school library and also read many interesting books. When sportsmeets are held they have an opportunity to participate in various events, build their skills and abilities in sports and win awards.
There are so many associations in schools such as the Literary associations, Media associations and Buddhist associations which not only help us improve our knowledge and talents but also give us the ability to face society in the future. So, I think there is no other place like school for children to make their future bright.The school is a place of great significance in our lives.
---
Gems of Sri Lanka
Sri Lanka has been famous for gemstones from ancient times. It is an important export today. Many areas in the Sabaragamuwa Province are well-known for gems. Ratnapura is the most important region for gems. Ratnapura means the "City of Gems". It has gem museums displaying the wide range of gems available in the country.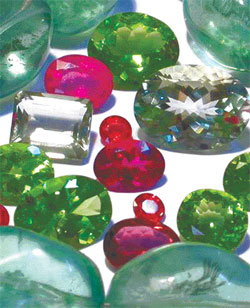 The blue sapphire is the queen of Sri Lankan gems. The 400 carat blue sapphire called the "blue bell" which adorns the British Queen's crown is said to be from Sri Lanka.
Rubies, cat's eyes, alexandrites, aquamarines, tourmalines, spinals, topazes, garnets and amethysts are some of the precious stones found in Sri Lanka.
The cutting of gems is a specialised job. Gems are cut and polished before they are set. Different regions in the country have different ways of making jewellery. Gems are generally worn for their beauty. People also believe that gems have the power to bring luck.
The craft of gem cutting and jewellery making has come down from father to son. Now women too work in the gem trade.