Warning on new pro-Tiger groups in US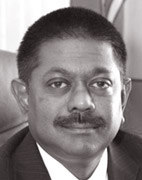 Sri Lanka's Ambassador to the United States Jaliya Wickramasuriya warns of the possible formation of new pro-LTTE groups by individuals and relatives of banned LTTE front organizations to tarnish the image of Sri Lanka to accuse Sri Lanka for war crimes and also to raise funds for the LTTE.
He said LTTE supporters outside of Sri Lanka continue to accuse the government of human rights violations.
Ambassador Wickramasuriya said those groups, which continue to raise funds for terrorist activities, are levelling false allegations on Sri Lanka's President, Mahinda Rajapaksa of committing war crimes as Commander-in-Chief of Sri Lanka's Armed Forces.
" A number of LTTE support groups have put the word "Tamil" in their names, hoping to attract attention and avert suspicion, Ambassador Wickramasuriya said adding that the Swiss federal police recently arrested 10 alleged LTTE supporters who were coercing Sri Lankan Tamils to provide money to the LTTE.
He said it was now evident what these groups were doing, and they have already drawn attention from law enforcement in countries where the LTTE is banned.
Ambassador Wickramasuriya said the majority of Sri Lankans living in the U.S.- Tamil, Muslim and Sinhalese alike - were grateful to President Rajapaksa for liberating 300,000 citizens from terrorist tyranny and uniting the country but a very small group of the Tamil diaspora, who support LTTE were trying to tarnish the image of Sri Lanka.
"For the past 10 or 15 years this small minority has been very vocal in spreading propaganda against the government of Sri Lanka.
Over the past several years Sri Lanka worked very closely with the U.S. Department of Justice to identify the sources of this terrorist funding. A few years ago the U.S. Department of Justice found several so-called charity organizations which were the LTTE's front organizations and the US has proscribed such organizations like Tamil Rehabilitation Organization (T.R.O)", he said.
Ambassador Wickramasuriya noted that the Government of Sri Lanka continues to work closely with the U.S. Department of Justice and other agencies in identifying LTTE front organizations.
- SS