65 new courts to expedite cases - BASL President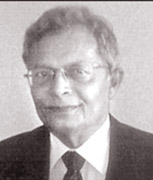 The Ministry of Justice is setting up 65 courts to expedite the legal process and clear the backlog of cases in the country, said President of the Bar Association of Sri Lanka (BASL) and former Attorney-General, Shibly Aziz.
He said there is an acute shortage of courts in judges in the country which has led to the delay of judgements and created a backlog of cases.
"The additional courts will help expedite the legal process and clear the backlog of cases pending in courts", Aziz said.
He told the ceremony that the LAWASIA Business Law Conference will be held on March 12 and 13 at the Hilton Colombo.
Aziz said the conference would be held for the first time in Sri Lanka marking another milestone in law business and promotion of international trade and investment in the country.
Aziz said that the conference would help investors to dispel misconception about the legal system in the country and get a proper picture of the laws relating to trade and investment.
The Sri Lanka legal fraternity believes that the conference will help boost economic growth in the country which is fast emerging as a trade and investment hub in the region.
"Sri Lanka has been hailed by the Association as fast emerging country heading towards economic prosperity. The two-day conference will showcase Sri Lanka's potential for trade and investment", Aziz said.
Sri Lanka is a founder member of LAWASIA, which was set up in 1966. The Association comprises representatives of Bar Councils, law firms and law associations in the Asia Pacific region.
Aziz said that the Association is contemplating setting up an international arbitration centre in Sri Lanka for which the government is fully supportive.
"The selection of Sri Lanka to host the conference is a landmark achievement and the event will help boost the image of the country as an ideal destination for trade and investment", he said.