Aravindaís 107 not out - tonic for Sri Lankaís World Cup win 1996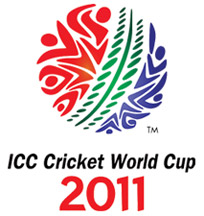 WORLD CUP CRICKET: The World Cup has become the most important contest in cricket, outside of the individual Test series, because it is the only viable way of finding a world champion every four years.
To further that concept and to make it a permanent fixture on the cricketing calendar it is virtually important the competition be capable of flourishing outside England, where the first three World Cup tournaments have been held.
India looked like they had captured the West Indies domination into limbo with their great victory in the final of the 1983 World Cup, but in actual fact they only succeeded in waking the sleeping giant.
Aravinda de Silva who is now the Chairman of the cricket selectors, knows what he is talking about as he has played the game at the highest level.
Aravinda said that the coaching staff must also be made accountable for the teamís performances rather than the players getting the blame all the time. Besides the captain and the players who have to take blame for poor performances the Sri Lanka team carries along with it a coaching staff with around eight headed by coach Trevor Bayliss and manager Anura Tennekoon.
Aravinda - major role
Aravinda de Silva, though still young, has gathered enough of experience to get the team working well for the World Cup Cricket Tournament.
Arjuna Ranatunga - the Sri Lanka skipper won the toss and put Australia to bat in that memorable final in 1996.
Mark Waugh was out caught by Jayasuriya off Vaas for 12 when the total was 36. Then Mark Taylor - the captain with 74 runs off 83 balls inclusive of eight fours and a six and Ricky Ponting 45 off 73 balls inclusive of two fours added 101 runs in their second wicket partnership. Both fell to Aravinda de Silva. Steuart Law was out for 22 off 30 balls, Michael Bevan was 37 not out off 49 balls and included two fours.
Australia were all out for 241 and Aravinda de Silva had the best bowling figures for Sri Lanka with 3 for 42. Sri Lanka then made 245 for 3 wickets in 46.2 overs.
Sri Lanka started their innings disastrously - Jayasuriya was run out for 9 and Kaluwitharana was out for 6.
Then Aravinda de Silva and Asanka Gurusinha steadied the innings and the pair put on 125 runs to take Sri Lanka towards victory. Gurusinha made 65 off 99 balls with six fours and a six.
Aravinda de Silva became the darling of the spectators and never lost his cool and with fine temperament made 101 not out off 124 balls and tucked into his knock 13 fours and skipper Arjuna Ranatunga 47 not out in 37 balls with one six. This pair saw Sri Lanka winning the coveted cup without being separated.
Aravinda de Silva, has said that consistency is the name of the game whether you are a veteran or youngster. If you donít score runs and take wickets on a regular basis then the chances of yourself getting dropped from the national squad is greater unless you are exceptional and talented and the selectors see you as a potential future player.
Talent is an ingredient Sri Lanka is not short of by any means. But the only flaw that prevails in Sri Lanka at this end is the uncertain middle order which most of the time brings uncertainty to the Lankan team.
He said that when Sri Lanka won the World Cup in 1996, we had a experienced batting line-up and a good fielding side. The Lankan bowlers were capable of containing any side. However, the Chairman of selectors - Aravinda, was not unduly worried as the present team has a lot of potential, but only thing the middle-order batsmen have to be brushed up.
It is essential that Sri Lanka make certain that the top Sri Lanka players are available during the World Cup. The problem is that when one or two of the top players donít play there are not enough capable players to fill their vacancies. Sri Lanka must make certain to ensure that it has the proper players at hand all the time.
Historic win
Going back to the World Cup victory in 1996, Aravinda de Silva was of the opinion that winning the World Cup was great and a historic win. Nothing in the world would make the players more happy. It is something that the captain and all members of the team will be happy for a lifetime. Aravinda de Silva said that winning the World Cup Cricket Tournament was a dream come true. But Sri Lanka must prepare themselves and be ready for the tournament that starts in February.
The players must feel relaxed and have a clear mind and concentrate on the game rather than be worried about other affairs.
Sri Lanka won the World Cup in 1996 and after that has been semi-finalist in 2003 (South Africa) and a finalist in 2007 (West Indies).
The Lahore final against Australia was a tough game. But the Sri Lanka players played exceedingly well. The Lankans won as the batsmen had the ability to hang in there when partnerships were being built to turn the game around. The World Cup Tournaments and Sri Lanka captains: 1975 (Anura Tennekoon), 1979 (Anura Tennekoon), 1983 (Duleep Mendis), 1987 (Duleep Mendis), 1992 (Aravinda de Silva), 1996 (Arjuna Ranatunga), 1999 (Arjuna Ranatunga), 2003 (Sanath Jayasuriya), 2007 (Mahela Jayawardene). The top scorers in World Cup: Sachin Tendulkar: (India) 36 matches, 35 innings, not outs 4, Total: 796 runs, highest score: 152, Av: 57.94.
R. Ponting (Australia): 36 matches, 36 innings, not outs 4, Total: 1,537, highest 140 not out, Av: 48.03.
Brian Lara (West Indies): 34 matches, 33 innings, not outs 4, Total: 1,225, highest: 116, Av: 42.24; Sanath Jayasuriya (Sri Lanka): 38 matches, 37 innings, not outs: 3, Total: 1,165, highest: 120, Av: 34.26.
A. Gilchrist (Australia): 31 matches, 31 innings, not outs: 1, Total: 1,085: highest: 149, Av: 36.16.
Most Catches in World Cup: R. Ponting (Australia) 24, Sanath Jayasuriya 18.