Team-by-team preview of Six Nations Rugby Championship
RUGBY: LONDON, Jan 29 (Reuters) - Team-by-team preview of the Six Nations championship which kicks off on Feb. 4:
FRANCE (last season's position: first - grand slam).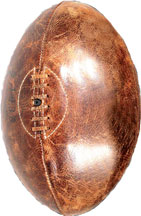 As ever, France go into the tournament capable of sweeping all before them but with huge question marks about their mentality after a series of setbacks.
Having secured a Six Nations grand slam, France were brought crashing back to earth with heavy summer defeats by Argentina and South Africa and ended the year on a real low after suffering a record 59-16 home thrashing at the hands of Australia.
For coach Marc Lievremont, who came under fire for using almost 60 players during his first 18 months in charge, it was just another crazy year for the craziest team in the sport.
Even the Australia defeat was not straightforward as it was 13-13 at halftime before the Wallabies ran in six tries in a home collapse that Lievremont described as "inexplicable".
The defeats forced him to look closely at his coaching set up and the former flanker decided to get more involved in the work of his backline, coached by assistant Emile Ntamack.
He said he has learnt a huge amount about the job since taking over from Bernard Laporte after the 2007 World Cup and is thinking only positively.
"I'm not interested in the talk of quitting or sackings," he said. "I'm happy the players are behind what we are trying to do and I can see that they are working hard to implement the ideas."
With the flyhalf position continuing to cause problems, the key to France's backline is scrumhalf Morgan Parra, a player Lievremont describes as his "maestro".
The pack remains strong and if the back row of Thierry Dusautoir, Julien Bonnaire and Imanol Harinordoquy reproduce their form from the 2010 Six Nations then France will be in with a strong shout for their sixth title in 10 years.
They will expect to get off to a winning start having lost at home to Scotland only twice in more than 40 years but their tournament will be defined by back-to-back away games against England and Ireland.
"They are tough matches but we won't travel there in fear," Lievremont said.
IRELAND (second):
Ireland captain Brian O'Driscoll says his hunger for the Six Nations is greater than ever as he realizes he is coming towards the end of his stellar career.
Ireland followed their grand slam of 2009 with a disappointing show last year as defeats by France and Scotland left them off the pace. However, a reasonable autumn series and a Six Nations fixture list that gives them home games against England and France means they should be in the mix.
"I'm really looking forward to it, I love the competition, if anything I probably have more of a longing for it now because I don't have many more years of it left so I will thoroughly enjoy every moment," said O'Driscoll, who played his first Six Nations match 11 years ago.
"We had a reasonable November series - we won two and lost two. Plenty of other sides did better than us but we're quietly confident that if we get our game together we'll be in the hunt in some capacity and I'm looking forward to getting the old Lansdowne Road roar up and going again."
Coach Declan Kidney has a few injury worries for the opening trip to Italy with Jamie Heaslip, Tommy Bowe, Rob Kearney and Geordan Murphy all missing and he will hope that Heaslip and Bowe in particular are back in time to face France.
"We've tried to build a squad over the last few years and this will be the test of that," said Kidney.
ENGLAND (third)
When Martin Johnson lifted the Six Nations trophy after a dominant grand slam in 2003 few would have guessed that eight years later England would not have had another sniff of the title.
Two second places since then is a paltry return for the game's richest and most populous union but, in a wide open tournament, 2011 could be the time to end the drought.
Johnson has finally established a settled-looking team and though he too has had some injury setbacks, not least the loss of captain Lewis Moody for their first two matches, for the first time in years the bookmakers make England favourites.
Johnson, as usual, is reluctant to look beyond the Friday night tournament opening in Cardiff on Feb. 4.
"The November games are behind us and all our focus is on Wales," he said. "I think it will be fast and furious to start off with and we'll need to try to get a bit of control and not be too frenetic early on.
"We want to play with pace and tempo but you also have to play with control the ball within that."
England came out of their shell for their superb thrashing of Australia in November but defeats to New Zealand and South Africa either side of the win ensured nobody was getting carried away. After Cardiff, England have three home games, against Italy, France and Scotland, before finishing off in Ireland and though Johnson said he was happy to take the favourite's role, there was little between the teams.
"Nobody's putting a lot of money on anyone to win it this year," he said. "All the usual factors come in - injuries, who gets a bit of momentum, who can win those close games."
WALES (fourth)
After their grand slam in 2008 Wales have finished fourth twice and go into this year's tournament having won just two of their last 13 matches.
With British Lions props Adam Jones and Gethin Jenkins and centre Tom Shanklin out of the tournament with injury and the Welsh media howling for a victory, coach Warren Gatland is under pressure.
The New Zealander though says he was right to play tough games in November in a bid to improve his squad.
"We've gone out to play New Zealand, South Africa and Australia and that's put us under a lot of pressure," he said.
"We could have played lesser teams and put points on the board and get results but in terms of us improving as a team that wouldn't be doing our rugby any good."
Wales' win over England in Gatland's first game in charge three years ago set them on their way to the grand slam. "This competition is about confidence and momentum," he said. "If you win a couple of games you are in the mix and by the end of it you are incredibly tough to beat. You just have to go back to 2008 where we built on that opening success."
SCOTLAND (fifth)
Having finished in the bottom two for the last four years Scotland will hope to find the form that has brought five wins from their last six games to lift them up the standings. An impressive double in Argentina in June was followed by November victories over South Africa and Samoa but the 49-3 thrashing by New Zealand has left coach Andy Robinson well aware of his team's frailties.
"Those wins have given us confidence but New Zealand was certainly a reminder," he said. "In last year's Six Nations we played well in patches but didn't produce the results and obviously that's where we need to change."
They could not have been handed a tougher start than an away game against France. Scotland have beaten them only once since Italy joined the expanded Six Nations in 2000 and have just two wins in Paris since the 1960s.
Scotland have also been appalling starters in recent seasons, winning only one of their last 11 opening fixtures. "Our performances when we haven't played for a while have not always been great but playing at the Stade de France is always a great occasion and I'm sure we will rise to it," Robinson said. Robinson has selected Alastair Kellock as his new captain and the Glasgow lock, who led the team in Argentina but missed the first three months of the season with a knee injury, felt the squad was beginning to gel.
"We had some good performances in the summer and autumn and we've got some top-class players returning from injury," Kellock said. "If we play to the absolute best of our ability then we can get off to a winning start against France."
ITALY (sixth)
Nick Mallett continues to win friends and admirers but, unfortunately for the South African and for Italian rugby fans, very few matches.
In his three years in charge Italy have won just two Six Nations games, finishing bottom every time. Eleven years after joining the tournament they are still battling to establish themselves, having won more than one match on only one occasion.
The return of inspirational captain and number eight Sergio Parisse, who missed last year's tournament with a knee injury, is a huge bonus but flanker Mauro Bergamasco and flyhalf Craig Gower are out.
A lack of depth and an all-too-common inability to compete in the last quarter of games is likely to leave Italy struggling again, though Mallett remains upbeat.
"We did show some progress in the November games, there were positives and I feel we are definitely growing as a team," he said.
"It's hard for us as we are always battling against higher-ranked teams but we do have quality in the squad."The Italian scrum, particularly the powerful front row, remains a match for anyone but the fixture list points to another struggle. They have home games against Ireland, Wales and France combined with trips to England, and, the one team they have had good success against, Scotland.