New regulations for UK student visas
Raushan is 33-years-old and has lived in the United Kingdom for almost two years now, his parents are envied by neighbours because they can boast that their eldest son lives in the UK.
He sends them English chocolates and some clothes from the summer and winter collection sales and his family couldn't be any happier.
How did he manage to secure a visa to enter the UK? Speaking to Raushan, he says bogus student agents are leading innocent students up the garden path. Raushan fell victim to a bogus student agent who has left his fate dangling by a thread.
"I am not the only one who has fallen prey to this scam, there are thousands more", Raushan said.

After years of review the latest UK's student visa reforms were announced on March 31. Scheduled to be implemented on April 21, the reforms will introduce an interim limit for UK education providers who do not currently meet the new accreditation requirements on the number of international students they may sponsor.
The reform instructs all education providers in the UK to become 'Highly Trusted Sponsors' by April 2012 or risk the licence to sponsor international students being cancelled. The reforms are straightforward, but many immigration fraudsters will still fish for loopholes and Sri Lankan students are one of the most vulnerable
A majority of Sri Lankan students prefer the UK for higher education, their global acclaim and diplomatic marketing makes their universities become the top choice for aspiring students. All information pertaining to courses and eligibility for one to apply are available on university websites and anyone with reasonable English language ability can comprehend its content and assess their eligibility to apply. Beware of bogus student agents who call themselves 'Migration Consultants' or 'Course Counsellors' and desperately advertise single liners to attract youngsters who await opportunities to realise their UK dream.
"I was introduced to my agent Mahir through a friend of mine who had gone to him to get a financial sponsor to show sufficient funds to have a UK student visa stamped and I was tempted to the same thing too.
I completed my Advanced Level in the commerce stream and worked in the pharmaceutical sector for over 10 years.
I wanted to pursue my higher education in the same field and he said it was possible but after about four months of the initial meeting he said he had to re-do my A/L results because the University was not willing to offer me a place for the course because I did commerce subjects.
This cost Rs 30,000. One thing led to another and I ended up paying nearly 350,000 rupees including my ticket fare by the time I got here, I knew they had trapped me because the institute did not even have a proper reception and later it was shut down by the UK Border Agency Officials", said Raushan.
I responded to a tabloid advertisement with three mobile numbers which promised free student visas to UK. After a long battle to get through to the numbers a man finally answered with a fake accent.
He claimed that he has been a 'Migration Consultant' for over a decade now and admits to sending many aspiring students to the UK on a student visa. After vehemently refusing to meet me in his office, he told me that he will meet me closer to Grandpass.
A man of average height appreared, he was loaded with accessories on his neck and wrists.
He spoke with a funny accent which did not do justice to the decade long residency he claimed he had in the UK.
Unaware I was really not a student, he told me that the total cost for a visa now will amount to Rs 500,000, Rs 150,000 more than what Raushan paid two years back.
He said he will accommodate the payment on an installment basis, if I had financial difficulty.
Had I not been impersonating an aspiring student to study overseas, I would have joined the number of misled Sri Lankan students living in the UK, in about five months time.
"We request students who wish to pursue their higher education to seek clarification directly from us, this is the safest approach to ensure that students are given correct information.
This will eliminate the possibility of students being misled" Head of Education UK of the British Council in Sri Lanka, Fahim Shakoor told the Sunday Observer.
UK education certainly does not come cheap.
It is a costly affair. A deeper dig at the UK Border Agency website can give you an indication of that. Given that the revised rules classify courses according to its duration, the table above details the living costs you will incurr in the UK as a fresh student.
These costs exclude the course fees ranging from GBP 3,000 for most courses offered by Colleges which have lower recognition when compared to courses offered at Universities which can cost you from GBP 7000-20000 depending on the course, Aspiring students must identify the fake advertisements that claim that a UK student visa can be obtained for anything less than a million rupees, let alone have it free of charge.
Consultants are required to have legal accreditations, having lived in the UK for years does not entitle anybody to start a student agency in the name of consultancy if they don't conform to the accreditations.
***********
What British HC has to say
We contacted the British High Commission in Colombo and we carry below the email response of the BHC: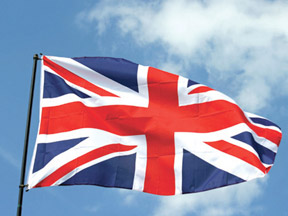 Q: The revised rules require all educational institutes to become trusted partners by 2012, this still leaves a large number of applicants to use the student visa route to enter the United Kingdom until 2012, what will their plight be if their institutes fail to achieve the 'highly trusted' label by 2012, aren't they likely to lose on the tuition fees for the first few semesters if their institute shut down?
A: On 31 March the UK government issued further details on the changes to student visas that were announced on March 22.
This detail is contained in the Statement of Intent (attached and available at http://www.ukba.homeoffice.gov.uk/sitecontent/newsarticles/2011/march/65-student-visas).
The first set of changes will be introduced on April 21.
This includes action to implement new accreditation requirements for Tier 4 sponsors. New sponsors will need to meet the new educational accreditation criteria in order to recruit international students. Current providers who do not meet the new requirements will have a limit put on the number of students that they are able to recruit until they do meet the new accreditation criteria. B rated sponsors will not be able to assign Confirmation of Acceptance for Studies to new students. The sponsors' register, which includes the sponsor ratings, can be found at: www.ukba.homeoffice.gov.uk/sitecontent/documents/employersandsponsors/pointsbasedsystem/registerofsponsorseducation.
The Statement of Intent also stipulates that from April 2012, where we revoke a licence or a sponsor ceases operation students will have 60 days to find another sponsor offering the same or similar course, leading to a similar qualification.
The new sponsors will be able to apply for exceptional CASs to take over sponsorship of such students.
Leave will be granted to allow these students to complete the specified course. As now, if it is open to a student to take legal action to reclaim fees paid for a course which was not delivered.
Q: The responsibility of the international student entering the UK still remains with the institute under the revised rules, how will the UK immigration authorities ensure that these institutes offer what they advertise? Is there an avenue for students to express their dissatisfactions to the authorities directly?
A: The quality and standards of education provision will be assessed by the relevant approved education inspection or review body.
This is not a matter directly for the UK immigration authorities who are responsible for immigration rather than standards and quality in education.
Different complaints handling procedures apply depending on the type of institution a student is attending, and it is up to a dissatisfied student or other interested party to follow these procedures. Complaints can also be made to Consumer Direct / Trading Standards in the UK in cases where a student believes advertisements of courses on offer by private providers are considered to be misleading.
Q: How often will the statutory education inspection body check that the institutes live up to their "highly trusted" accreditation, what measures do they have to check the quality of education offered?
A: Highly Trusted Sponsor (HTS) status is an indication of an education provider's compliance with immigration criteria, rather than the quality of its education provision. Whilst an education provider will only be eligible for HTS if its education provision has been inspected or reviewed by one of the publicly-approved inspection bodies, the UK Border Agency will in addition check that the provider has a good track record in complying with its immigration duties.
Q: What measures have the UK Border Agency taken to deter the bogus education agents who manipulate vulnerable students who enter the UK?
A: The UK Border Agency is very clear that students do not need an agent to make a visa application. All the information they need is available free of charge. If a student requires help, they should select an agent very carefully.
The UK Border Agency takes fraud and forgery very seriously. It will refuse an application that contains false documentation or information and the applicant faces a 10 year ban on travel to the UK. In addition the UK Border Agency may refer the applicant and anyone who facilitate the use of forged documents to the police. If an applicant believes they have been cheated by an agent they should report this to the police.
Some education providers choose to use overseas agents to assist them in recruiting international students. One of the requirements of Highly Trusted Sponsors is that they have an extremely high proportion of international students who enrol and complete their studies with them. Tier 4 sponsors are therefore advised to exercise great caution when vetting the agents they use, because if an agent acting on the sponsor's behalf recruits students who do not enrol or complete their course, this may affect the sponsor's rating and future ability to bring international students to the UK.
Q: Home secretary Theresa May mentioned while introducing these rules will attract the brightest and the best. UK education is not cheap but it is never highlighted in any of the campaigns for UK education, is this a deliberate move as it is very misleading?
A: Most local advertising by Universities and Colleges do carry the cost of tuition fees. Those interested in more information could visit the Education UK website www.educationuk.org which is widely publicised on all promotional material associated with the Education UK brand. The Education UK brand is the primary access point for people interested in studying in the UK.
Taking into account current exchange rates UK education remains very competitive with other overseas study destinations such as the USA and Australia. It should be noted that overseas student fees are not affected by recent changes to fees for home students in England. The UK remains the most preferred study destination for Sri Lankans. This is driven by considerations of the quality, reputation and diversity of provision in UK Universities plus affordability and cost of living.