NDB Bank's special Avurudu treats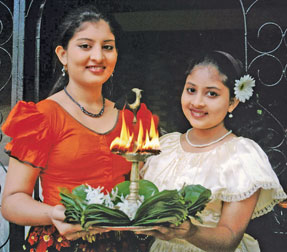 NDB Bank will celebrate Avurudu by rewarding its savings and fixed deposit account holders with special Avurudu gifts.
The gifts reiterate NDB Bank's commitment to its customers and will be on offer on a first-come-first served basis. All branches of NDB Bank will be open on Avurudu day - April 14 from 4.00 p.m. to 8.00 p.m. providing the opportunity for customers to do their Avurudu Ganu Denu .
NDB Bank hopes that this thoughtful gesture during the Avurudu season would encourage and nurture the savings habit amongst citizens and also help them enjoy the rewards of their savings.
The promotion is part of NDB Bank's 'Lets Save, Build Ourselves and Our Nation' initiative launched last year, which inculcates the habit of saving and sends out a message that savings are no longer a luxury accessible to a few, but an option for everyone.