Anchor wins Brand of the Year award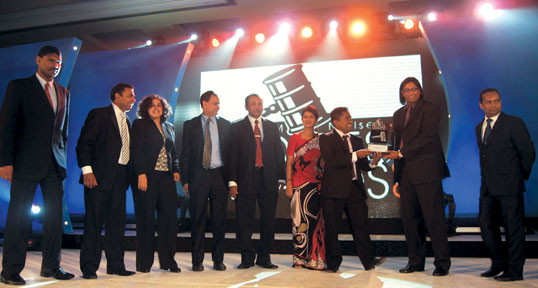 Fonterra's flagship brand Anchor was recognised as the people's FMCG Brand of the Year at the SLIM Nielsen People's Awards, organised by the Sri Lanka Institute of Marketing.
Anchor has supported Sri Lankan mothers in their pursuit of providing their children with the best nutrition for holistic growth and development for almost three decades.
As one of the biggest FMCG brands in Sri Lanka, three million glasses of Anchor milk are consumed in the island every day.
The gold standard quality and nutrition of all Anchor products is obtained through continuous research and development to bring the best of dairy nutrition, world-class manufacturing processes and consistent testing in line with international standards.
There are over 50 tests conducted throughout the supply chain, which is far higher than industry standards.
The recognition received by this award is testimony to Anchor's ability to continually deliver gold standard quality dairy nutrition to its consumers.
"Anchor is the number one full cream milk powder in Sri Lanka so it is no surprise that the consistent high quality and trust of its nutrition has again been recognised through this award," said Managing Director Fonterra Brands Lanka, Achyut Kasireddy.