Govt not perturbed over HR allegations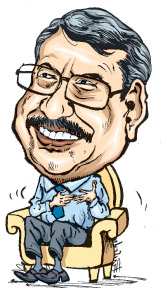 Defence Secretary Gotabhaya Rajapaksa said that the government was not perturbed over any allegations by human rights groups that accuse Sri Lanka of alleged human rights violations during the final stages of the battle against LTTE terrorists as Government troops had engaged in a battle in keeping with all humanitarian norms.
Sri Lanka does not have anything to hide in the latter stages of the battle, which was against terrorists, he said.
The Defence Secretary said that the Government had to engage in more serious issues such as re-building the country and providing facilities for the Tamils who had suffered under the clutches of the LTTE rather than responding to those human rights agencies.
"I don't have time to read all these false allegations, which crop up from time to time", he said. The New York based Human Rights Watch (HRW) said that more than 20 Tigers including its prominent political leader, who were taken into Army custody at the height of Sri Lanka's civil war were still unaccounted for".
"The Sri Lankan Government needs to respond to all allegations of disappearances with more than a ritual blanket denial," said Asia director at Human Rights Watch, Brad Adams."Family members of the disappeared have the right to know if their loved ones are alive or dead."
Refuting the HRW statement that ex-LTTEers were taken into custody during the final stages of the battle have not been accounted for, the Military Spokesman Maj. Gen.
Ubaya Madewala said that all LTTE cadres in custody had been identified and registered and were given access to their parents and relatives.
Relatives had been informed about their whereabouts and they visited the rehabilitation centres where ex-LTTE cadres were undergoing rehabilitation.
More than half of the ex-cadres have been reintegrated into the society and are doing well in rebuilding their lives.
The relatives of those detained who are going through the legal process are also given access to visit them, he said.
He said that there was no truth whatsoever in the allegations levelled by human rights groups such as Human Rights Watch.